The Men of Glières

Military parade on the Glières Plateau. Source: Photo by Raymond Perrillat / Association des Glières.
Corps 1
Georges Vadot, aka Bernard, aged 29. .
Portrait of Georges Vadot
Former member of the Mirande unit of the Garde Mobile, he joined the Glières forces after deserting. Assistant chief of the Lyautey section. An excellent commander with a noble spirit, he became fully integrated with the Glières maquis. He showed exemplary conduct during the retreat, despite the difficulties.
Gilbert Lacombe, aged 47.
Portrait of Gilbert Lacombe
Station master, born in Annecy, enlisted as a volunteer in the First World War, father of five children, pioneer of the Resistance groups, Haute-Savoie railway worker. He absconded to Glières to escape arrest by the Gestapo and the Vichy police. There, he became a valuable aide to Lieutenant Tom, ensuring the smooth running of the HQ and supervising the GMR prisoners, for which he used his station master's whistle.

Jacques-Henri Lebovici, aka Launnoy, student, aged 19.
Portrait of Jacques-Henri Lebovici
A resident of Neuilly-sur-Seine. He left his family suddenly, to avenge a brother who was deported Auschwitz, joining the Glières battalion. Assigned to the Savoie-Lorraine section, he was denounced by a traitor during the retreat and executed by firing squad on 30 March at Petit-Bornand.

Marcel Hamm, aged 25.
Portrait of Marcel Hamm
Alsatian. Escaping Nazi enlistment, he fled to the Free Zone, where he immediately joined the Resistance. Arriving at the Glières Plateau, he was assigned to the supply service. At liberation, he enlisted in the French First Army, and died on 16 March 1945 in liberated Strasbourg.

Albert Nuzillat, aka La Bugne, aged 23.
Portrait of Albert Nuzillat
Head of aerial sports centre, born in Evian-les-Bains (Haute-Savoie). A maquisard from the first, he went to the Glières Plateau upon completion of his training with the Grand-Bornand unit. Taken prisoner at Roche-sur-Foron during the retreat, he was executed by firing squad on 13 April 1944 and tossed into a mass grave in Balme-de-Thuy, with 13 other comrades.


Lucien Cotterlaz-Rennard, aka Papillon, aged 22. .
Portrait of Lucien Cotterlaz-Rennard
Born in Reposoir (Haute-Savoie). Federal officer of the Catholic Rural Youth and a shrewd propagandist of Cahiers du Témoignage Chrétien. He produced over 2 000 false identity documents. As leader of the Roche-sur-Foron paramilitaries, he made a series of important "coup de main" attacks. He was at the Glières Plateau from the outset, and became assistant chief of the Savoie-Lorraine section. Taken prisoner during the retreat, before he died he declared simply: "I know I'm going to die. I ask my comrades to do their duty like me."
Francis Favre.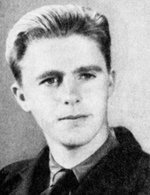 Portrait of Francis Favre
A farmer born in Grand-Bornand (Haute-Savoie). When the order for general mobilisation was issued by the Glières battalion, he headed for the plateau with all his comrades from Grand-Bornand. There, they formed the Allobroges section, which took part in all of Lieutenant Humbert's missions. During the retreat, he guided his comrades through the German barricades.
André Guy, aka Chocolat, aged 23.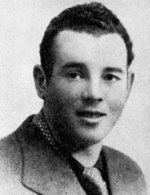 Portrait of André Guy
An electrical fitter born in Choisy-le-Roi (Seine-et-Oise), leader of the Thônes paramilitaries. Over many "coup de main" attacks, he was an example to his men. On the Glières Plateau, he fought with fierce energy, bearing all the weight of the enemy's repeated attacks. Mortally wounded in combat, he confirmed his hero's worth by rendering his gun unusable before he died.
Corps 2
Jean Dujourd'hui, aka Jeannot, aged 22.
Portrait of Jean Dujourd'hui
Born in Annecy, he was Lieutenant Simon's chauffeur. Previously, he had arranged the transport of personnel to Britain. He saved an RAF pilot whose aircraft had come down in the Annecy suburbs. From his arrival on the Glières Plateau, he took part in all the missions of the ski scouts section. Taken prisoner, he was tortured by the killers of the anticommunist section, who broke his back. On 9 April, he uttered his dying words: "I shall die with a clear conscience. I have never killed; they cannot say as much."
Louis Sala, aka Loulou, aged 22.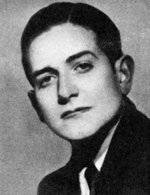 Portrait of Louis Sala
A soldier of the 27th Battalion of Chasseurs Alpins (BCA), born in Blida (North Africa). He came from Africa to enlist in the 27th BCA. With the armistice, he followed the instructions to resist. At the Glières Plateau, he joined the ski scouts section, taking part in all of its engagements, Taken prisoner while leading a scouting mission during the retreat, he was killed by a German firing squad on 30 March 1944.

Louis Vignol, aged 23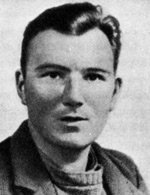 Portrait of Louis Vignol
Primary school teacher born in Ciotat. He joined the Resistance in March 1943, taking part in countless operations in Basse-Maurienne, Tarentaise and Haute-Savoie. Captured by the Milice, one of their leaders offered to spare him his life if he joined their ranks, to which he replied: "I'd rather be handed over to the Germans." He was executed by firing squad in Saconge, on 14 June 1944.

Maurice Pépin, aka Grand Maurice, aged 22.
Portrait of Maurice Pépin
Industrial designer born in Paris. Enlisted in the 13th BCA at Chambéry. After the armistice, he joined the active Resistance, becoming a pioneer of the maquis camps of Basse-Maurienne, Tarentaise and Haute-Savoie. Highly intelligent, he volunteered for all the dangerous missions. He was mortally wounded at Grand-Bornand, after escaping from the plateau.
The Spaniards
Fifty-six Spaniards joined the Glières camp with the first calls to arms. Assigned to mountain labour teams by the Vichy government, for two years they had been subjected to the harsh life of suspects. When it was decided they would be deported to the death camps in Germany, they managed to escape in time and formed maquis groups. They always avoided shooting at the French police, out of respect for the hospitality (however rough) offered to them by the French nation. For that reason, when they joined the open combat at Glières, they maintained certain scruples, telling Tom: "We are happy to fight the Italians or Germans, but we don't want to fire at Frenchmen. Nevertheless, if you are attacked, we will defend you."
The Spaniards


They formed the Ebre section, which was one of the best because of its compliance and discipline. Long years of suffering in exile had given them incredible endurance. They could live on little and set up camp with next to nothing, and they held wakes at which they made marionettes dance to the songs of their country. After the retreat, which cost them six lives and five prisoners, they reformed a maquis under the command of Vera Miguel and played an active part in liberation.
War memorials:
74_Plateau des Glières_Morel
 
74_Plateau des Glières