Montdidier French national war cemetery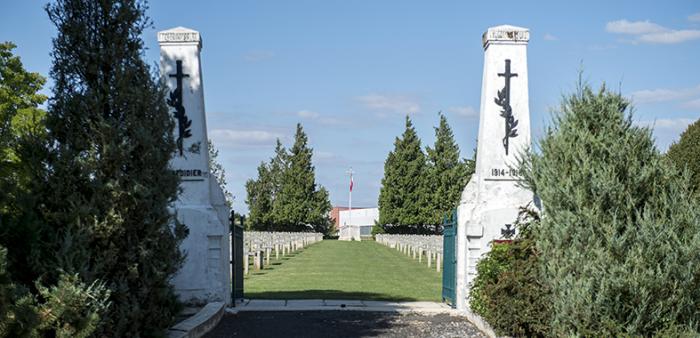 La nécropole nationale de Montdidier. © ECPAD
Pour accéder au panneau d'information de la nécropole, cliquer ici
The national war cemetery of Montdidier contains the remains of soldiers killed during the various battles that took place in the Somme between 1914 and 1918. Created n 1924, this war cemetery was extended until 1936 to contain the bodies of soldiers exhumed from temporary military cemeteries or isolated graves. There are close to 7,500 soldiers buried at this site: 5,789 French soldiers in individual graves, including 1,671 in two ossuaries, one Belgian and one Italian.
From 31st August to 13th September 1914, Montdidier was briefly occupied. After the Battle of the Marne, this town remained under fire from German artillery. Due to the numerous bombardments, it suffered major destruction. In the spring of 1917, the front retreated forty kilometres. After the German withdrawal at the Hindenburg line, Montdidier seemed to be finally free. But in spring 1918, Montdidier was occupied once again until 10th August, the date when the town in ruins was finally liberated.
A plaque commemorates the singular destiny of Montdidier during the First World War after which it received the Legion of Honour.
From the Second World War, there are 24 airmen from the Commonwealth buried here (13 British, 10 Canadian and one Australian), who died in April 1942 and in May 1944. On the outskirts of the city, a monument was erected in memory of the 212 French airmen who died in the skies over Picardy in May-June 1940.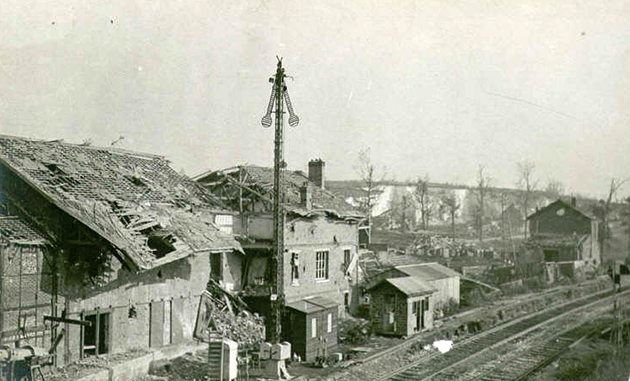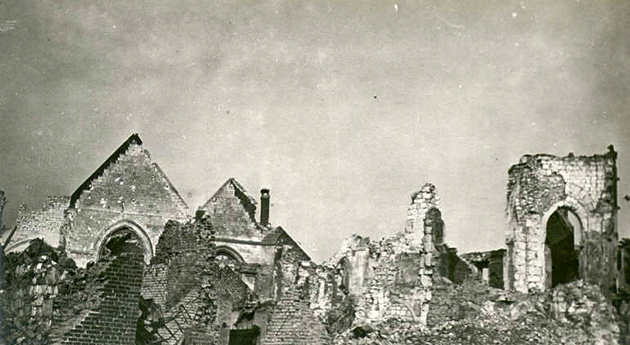 > Return to results
Practical information
Address
Montdidier
À 10 km au sud-est de Roye, en bordure du CD 930 (Montdidier / Roye)

Weekly opening hours
Visites libres toute l'année
Read more
Read more
Comité du Tourisme de la Somme
21, rue Ernest Cauvin
80000 Amiens
Tél. : 03 22 71 22 71