A badge of the Australian Free France committee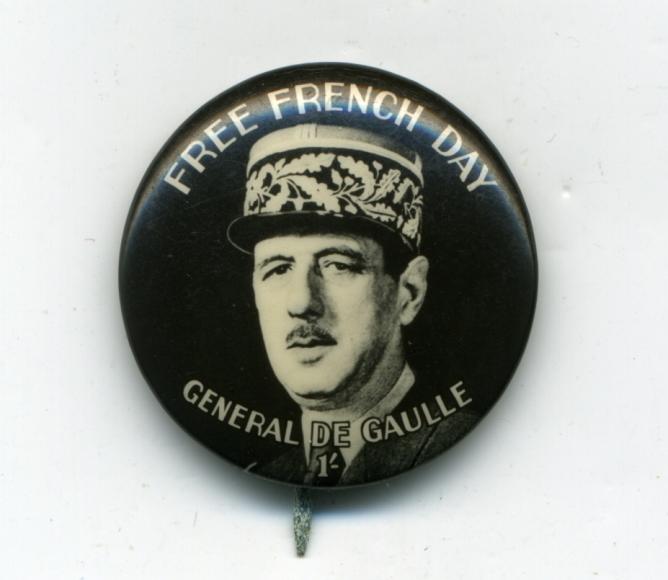 Maurice Bleicher Collection
As early as the summer of 1940, French expatriates and Francophile supporters of General de Gaulle set up committees in Allied or neutral countries to show their support for Free France. It was a global phenomenon. The committees raised funds for Free France, organised the departure of volunteers and carried out information and propaganda activities.
In Australia, on 25 June 1940, French and British expats pledged their allegiance to de Gaulle. The groups set up in support of Free France formed a single umbrella organisation, the Free French Movement, which had nearly 2 500 members. The Courrier Australien, a French-language newspaper published in Sidney, became the mouthpiece of the Free French in Australia.
The movement's funding arm, the Free French Forces Appeal, transferred 50 000 pounds sterling to Free France, collected by all the sub-committees across Australia between 1941 and 1944.
In Sidney, Mrs Ivy Moore, founder of the Society of Friends of France, had small metal badges made with the portrait of General de Gaulle, which were sold to supporters for 1 shilling apiece to raise funds.