The former Bobigny deportation train station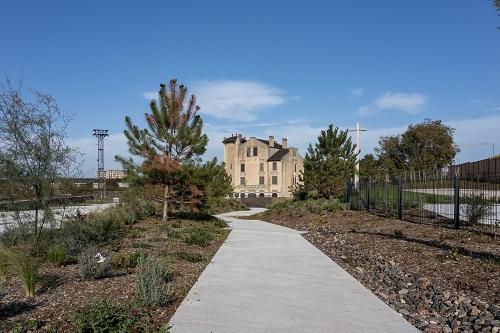 Copy of the table of convoys © Henri Perrot (left) - Passenger building seen from the bridge © Steve Eichler (right).
Since 2006, the city has been working with associations of former deportees and the SNCF (French National Railroad Company) on the project to save this former deportation train station.
From the summer of 1943 to the summer of 1944, the Bobigny train station, a vast area including a freight station and a passenger station in the outer ring of Parisian suburbs, became the centre for deporting the Jews held at the Drancy concentration camp, located a little over 2 km away. For this it replaced the Le Bourget station which, starting in March 1942, had been used as the main deportation centre for French Jews.
In 13 months, 22,407 men, women and children of all ages were loaded onto convoys of sealed rail cars that took them to the Auschwitz death camp where the vast majority of them were killed.
After World War II, this 3.5-hectare site was used for industrial purposes by a scrap metal dealer who moved in 2005. This place of remembrance, listed on the supplementary Historical Monuments inventory, is the only example in France of a deportation train station that was abandoned and preserved in a condition close to its original layout. It is therefore a unique site.
The site of the former Bobigny deportation train station can be visited free of charge by appointment.
Registration on the Seine-Saint Denis Tourist Office website:
Bobigny Tourist Office – Tel.: +33 (0)1 48 30 83 29 - E-mail address: otsi@ville-bobigny.fr
School and group visits (by appointment):
Tél : 01 41 60 99 91 - Adresse mail : anne.bourgon@ville-bobigny.fr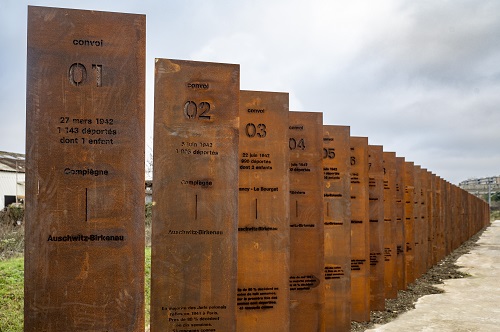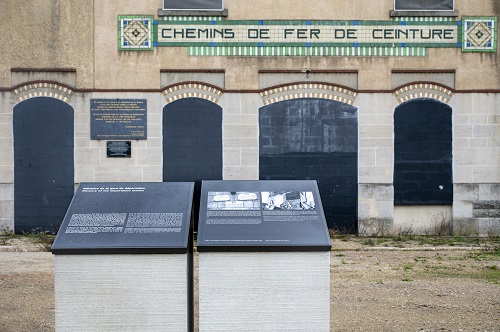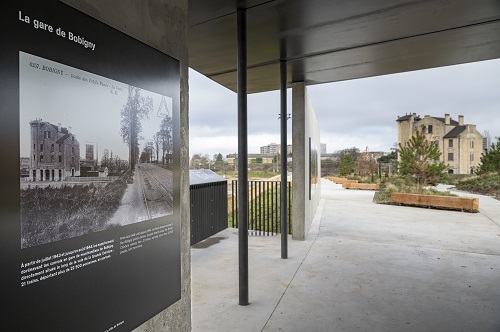 > Return to results
Practical information
Address
69-151 Avenue Henri Barbusse 93 000
Bobigny
01 41 60 78 10
Read more