Museum of Art and History in Saint-Denis

The queue outside the butcher's. Siege of Paris, 1870. Source: Musée d'Art et d'Histoire de Saint-Denis
A major collection of objects, posters, weapons and artworks about the Paris Commune.
The Saint-Denis art and history museum is housed in the town's former Carmelite convent. Founded in 1625, the convent was enlarged by Louis XV's daughter, Madame Louise of France, following her time there from 1770 to 1787.
The building was bought by the town council in 1972 and has been used as a museum since 1981. The archaeology collections in the old refectory display the results of digs carried out since 1973 by the Saint-Denis Archaeology Unit. Between 1973 and 1992, 33 000 objects were unearthed, added to which are millions of potsherds, animal bones and building materials.
They constitute an important documentary record of everyday life in the Middle Ages, from various angles: home and crafts, music and games, cooking and diet, clothes and jewellery, etc.
The former sacristy, converted into a parlour in the 18th century, houses the collections from the old hospital: paintings, sculptures, decorative ironwork and many documents on hospital life under the Ancien Régime.
An adjoining room known as the "Apothecary's Room", presents a remarkable series of pharmaceutical ceramics produced in the workshops of Rouen, Never and Saint-Cloud. Restored cells on the first floor give an insight into the workings and everyday life of the convent.
A reconstruction of Louise of France's cell adjoins a display of liturgical ornaments, monastic artworks, Guillot canvases, and masterpieces like Laurent de la Hyre's triptych Mary Magdalen at the Foot of the Cross or François Perrier's St Augustine offering his heart to the Baby Jesus.
Split between two floors of the Louis XV pavilion, the Paul Éluard collection sheds light on the private life and political engagement of the poet and co-founder of the Surrealist movement, through original documents (manuscripts, letters, photographs), original editions, personal belongings and books from his own library.
Still on the second floor, in the 350 sqm of apartments where Louis XV's daughters stayed when visiting the convent, is an important collection on the Commune and Sieges of Paris.
The collection, begun in 1930, comprises over 10 000 pieces, including weapons and a wealth of images: Épinal prints, portraits and caricatures of generals, letters, posters, lithographs, photographs, paintings and sculptures by artists of the time: André Gill, André Lançon, Draner, Klenck and Jules Girardet.
Thus, alongside the red flag of the church of Saint-Leu on Boulevard de Sébastopol are Georges Salendre's bust of Gustave Courbet, Philippoteaux's Fighting in Père-Lachaise, caricatures by Daumier, Cham and Le Petit, Appert's photographic portraits of Communards, military illustrations by Bertrall, and anti-Communard photomontages by Bruno Braquehais.
Political posters and periodicals such as L'Île des Pins, a newspaper of Communards deported to New Caledonia, round off the political presentation of events. Objects from everyday life tell of the struggle for survival during the siege.
A collection of old books, historical research by pioneers (Camille Pelletan, Louis Veuillot, Henri Monin), monographs and memoirs of Communards, military surveys (Pichon), books on the caricatures and writings about the provincial communes (Lyon, Bordeaux, Marseille) are all available for researchers to complement their visit to the museum.
Other services
The Cultural and Educational Outreach Service invites the public of all ages to explore the collections through guided tours, activities and workshops.
Meanwhile, researchers can consult the works and documents in the drawing collection, housed in the former convent printing house.
The book and gift shop sells a wide variety of reproductions and postcards in connection with the museum's collections.
Musée d'Art et d'Histoire de Saint-Denis
22 bis avenue Gabriel Péri - 93200 Saint-Denis
Tel.: +33 (0)1 42 43 05 10 - Bookings: +33 (0)1 42 43 37 57
Email: musee@ville-saint-denis.fr
Getting there
Metro (Line 13) - Station: Saint-Denis Porte de Paris (exit 4)
Bus: 154, 254, 177, 255, 170
Car: A1 and A86 - exit Saint-Denis Porte de Paris
Parking: Porte de Paris and Basilique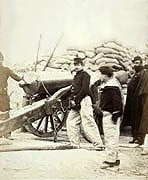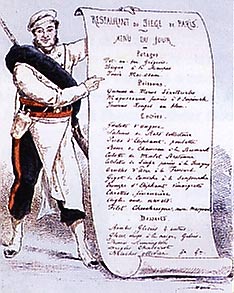 > Return to results
Practical information
Address
22 bis avenue Gabriel Péri - 93200
Saint-Denis
Tél.: 01.42.43.05.10Fax : 01.48.20.07.60Réservation pour les groupes : 01.42.43.37.57
Prices
5 € Tarif réduit : 3 € (+ de 60 ans, étudiants, Amis du Louvre, ...)Gratuit pour les - de 16 ans, les demandeurs d'emplois et les Rmistes, les étudiants de Paris 8, invalides de guerre, handicapés. Gratuit le premier dimanche de chaque mois - Tarif réduit les autres dimanches -Réservation obligatoire par téléphone - Séances gratuites pour les groupes scolaires de Seine-Saint-Denis et leurs accompagnateurs.
Weekly opening hours
Lundi, mercredi, vendredi : 10h à 17h30Le jeudi jusqu'à 20hSamedi et dimanche :14h à 18h30
Fermetures annuelles
Fermé le mardi et les jours fériés