Hirson
Un des blockhaus d'Hirson. Source : http://fortifs.over-blog.com/
The Hirson Blockhouse line.
In the forest of Saint-Michel-en-Thiérache, near Hirson, there is a line of blockhouses built starting in 1936 and which were not part of the Maginot Line. Along the Belgian border, they form the connection between the fortifications of Maubeuge and those of the Ardennes. At first, only block shelters were built.
In 1940, although not yet completed, they provided support for two lines of combat positions: the front line – Ligne Principale de Résistance (LPR – Main Line of Resistance), and the rear line – Ligne d'Arrêt (LA – Stop Line), where the reserves in charge of the counterattack were located.
An anti-tank ditch and a network of anti-personnel barbed wire rounded out this double line.
The LPR and the LA contained imposing blockhouses equipped with cannons and machine guns.
On 18 May 1940, the Germans slipped between these two lines and took control of these positions.

A marked forest path is being set up. Furthermore, there is currently a project for a monument commemorating the fighting. Once the project is completed, some sites will accessible by car and hikers will be able to enjoy marked trails with explanatory signs for understanding the sites.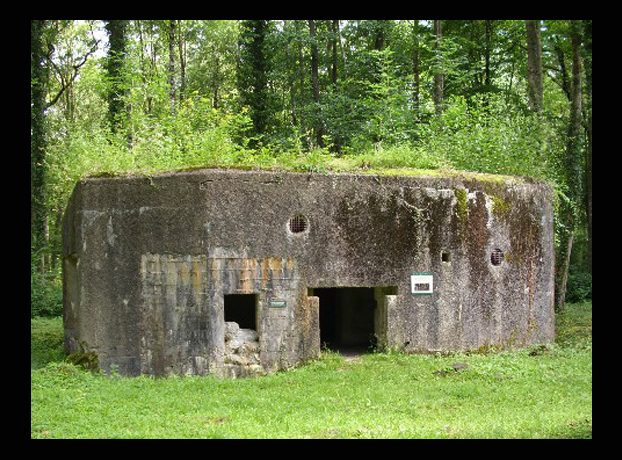 > Return to results
Practical information
Address
2500
Hirson
08 99 23 45 79
Weekly opening hours
Accès libre