Vienne-le-Château La Harazée National Cemetery
La Harazée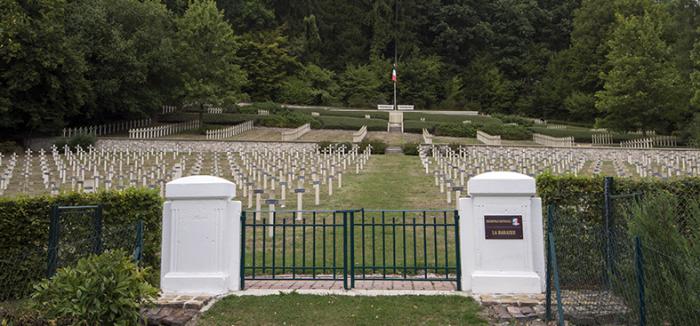 La nécropole nationale de Vienne-le-Château. © ECPAD
Pour accéder au panneau d'information de la nécropole, cliquer ici
La Harazée National Cemetery is located in Vienne-le-Château in eastern France. It is the resting place of French soldiers who fell on the Argonne battlefields in 1915.
The cemetery was created as soon as fighting began and was set up close to the field hospitals to bury soldiers who had died from their wounds. It was reorganised from 1924 to 1936 to accommodate the remains of soldiers exhumed from military cemeteries and from graves in the woods of La Gruerie and La Harazée. It contains the remains of nearly 1,700 soldiers, including one-third in ossuaries. A French soldier killed during World War II is also buried there.
Remembered by French World War I soldiers as the bois de la tuerie or "Slaughter Wood", La Gruerie wood was the scene of fierce fighting as from the autumn of 1914. The historian, Marc Bloch, who would be shot as a resistance fighter in 1944, spent some time in the wood as it was ripped and torn by relentless machine-gun fire and shelling. As a sergeant in the 272nd Infantry Regiment, Bloch captures the fighting in his war notes, as well as the proximity to the enemy, for the trenches were sometimes just yards apart. As in other sectors of the Argonne, the many attacks in La Gruerie wood served only to gain a few hundred yards, soon to be lost again.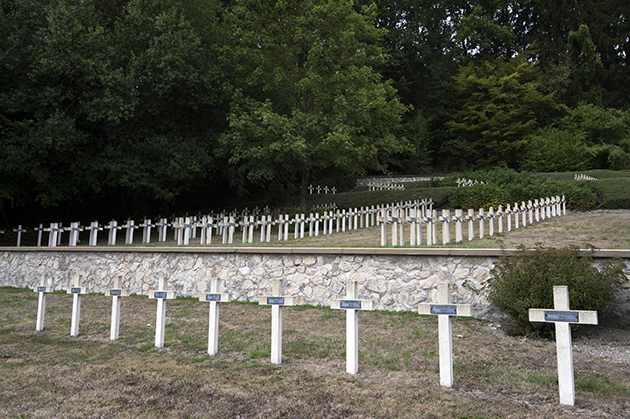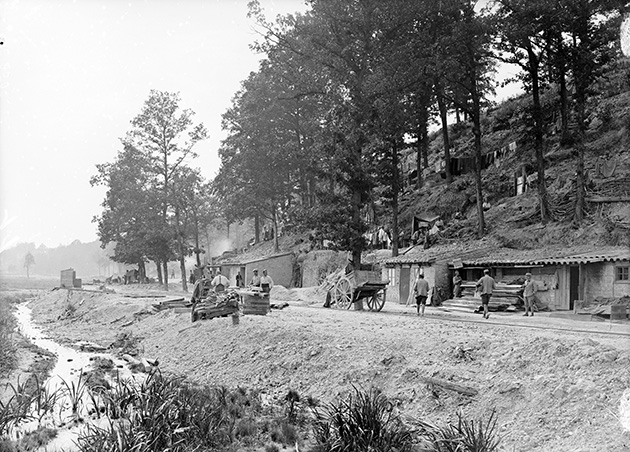 > Return to results
Practical information
Address
Vienne-le-Château
À l'ouest de Verdun, D 2, D 63

Weekly opening hours
Visites libres toute l'année
Read more
Read more
Comité départemental du tourisme de la Marne
13 bis, rue Carnot
51006 Châlons-en-Champagne Cedex
Tél. : 03 26 68 37 52