Bondues - Musée de la Résistance
During the Second World War, from 17 March 1943 to 1 May 1944, 68 Resistance fighters were executed by firing squad at the Fort of Bondues. Today, in the remains of the fort, the museum paints a picture of the Resistance in Nord-Pas-de-Calais under the German occupation.
? Dates for your diary - Exhibition: Joining up to liberate France (link is external), 3 December 2017 to 8 May 2018
Register by 15 January 2018 for the study day "Vivre sous l'occupation : illégalités, collaboration et résistance" - Saturday, 27 January, 9 am to 6 pm, in the Espace Culturel - Registration Form / Programme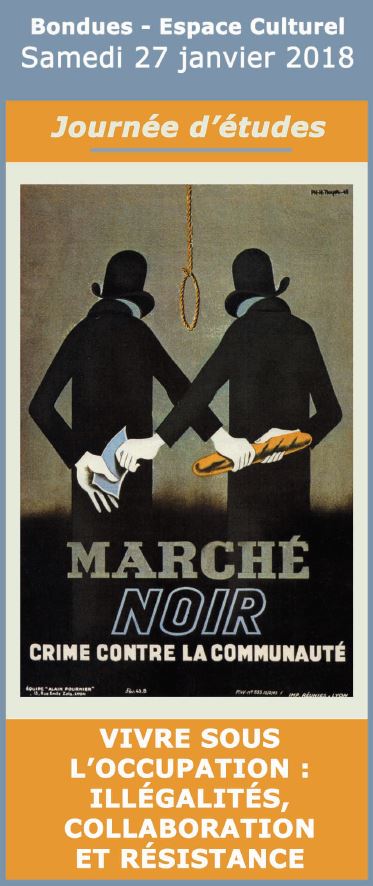 * A slice of history
Devoted to the regional Resistance, the Musée de la Résistance in Bondues aspires to pass on the intellectual and moral heritage of Resistance fighters in the Nord region, and to recall the universal scope of their struggle.
The permanent exhibition, devised by a team of former Resistance members and teachers, aims to be as educational as possible. Comprising five rooms, structured around the Resistance values of memory, refusal, courage, engagement and sacrifice,
it introduces visitors to the motives, methods and organisation of the regional Resistance in 1940-44.
The museum also offers specific activities and temporary exhibitions exploring other aspects of the Resistance and occupation (e.g. war caricatures, virtual exhibition on racial persecution, exhibition on resistance during the First World War).
* A duty of care
For museum staff, preserving and respecting the spirit of these Resistance fighters also means perceiving the resonances with the contemporary world. This duty of care is all the more important because, ever since its founding, the Musée de la Résistance has worked in partnership with Lille education authority and carries out educational outreach work with schoolchildren across the region. In this context, each year the museum receives more than 3 000 pupils, 70% of them from middle schools (ages 11 to 15).
* A concern for scientific rigour
The partnership with the education department found concrete expression in 1998, with the setting up of an education service run by a history teacher, which was assigned the task of helping middle and high-school pupils prepare for the Concours National de la Résistance et de la Déportation competition. The museum also works regularly with the IRHiS (Institute of Historical Research of the North - University of Lille III), organising biennial symposia on an agreed theme: Representations and memories of the Resistance (2012), The purge following the Second World War (2014), Culture, occupation and resistance in Belgium and northern France (2016).
The museum collections
* The paper archives:
These comprise posters (Vichy propaganda and orders of the regional authorities, notices of execution and prohibition issued by the German authorities), magazines and publications, letters from the German command, underground newspapers and pamphlets, identity papers, family photographs and personal documents of Resistance members, letters and certificates of Resistance membership.
* The objects:
The preserved objects include German, British, American and French weapons from the two world wars, German uniforms, wirelesses, printing equipment for underground newspapers, armbands of Resistance groups, everyday objects belonging to deportees, medals and flags.
The archive collection is open by arrangement to students, researchers and any individual visitors wishing to view it.
The museum also has a documentary collection comprising video footage and memoirs of people who lived through the war, and books and historical research published after the war. It is expanded every year with new acquisitions.
A large part of our collections is promoted via the website www.memoire14-45.eu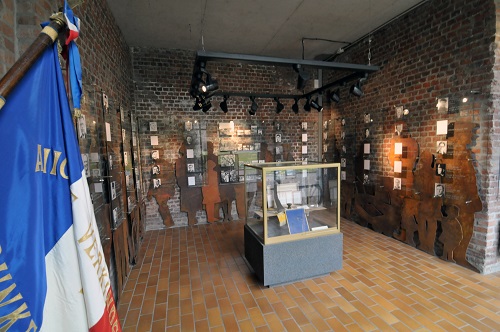 > Return to results
Practical information
Address
2 Chemin Saint-Georges 59910
Bondues
320288832
Prices
- Full price: € 6 - Groups: € 4.50/person (minimum 10 people) - Free for children aged 12 and under - Passes/combination tickets: School parties € 25/class Opening times - Sunday opening: first and third Sundays of every month
Weekly opening hours
- Sunday opening: first and third Sundays of every month September to June: • Individual visitors: Monday, Wednesday, Thursday and Friday, 2 pm to 4.30 pm (unguided visits) The first and third Sunday of the month, 2.30 pm to 6 pm (guided tour at 3.30 pm) • Groups: Open by arrangement from Monday to Friday, 9 am to 12 noon and 2 pm to 5 pm. • Closed on Tuesday and bank holidays July and August: • Individual visitors: Monday, Wednesday, Thursday and Friday, 2 pm to 6 pm (unguided visits). Ticket office closes at 5.30 pm • Groups: Open by arrangement from Monday to Friday, 9 am to 12 noon and 2 pm to 5 pm.
Fermetures annuelles
• Closed on Tuesdays, weekends and bank holidays Christmas holidays (2016: 19/12/2016-01/01/2017) Local tourist office - 21, place du Général de Gaulle - Tel.: +33 (0)3 28 38 84 21
Read more