The Marxberg national necropolis, Sarrebourg
La nécropole nationale Le Marxberg. © Guillaume Pichard
Pour accéder au panneau d'information de la nécropole, cliquer ici
The Marxberg national necropolis mainly contains the remains of soldiers who died for France during the Battle of Sarrebourg in August 1914 or in the town's hospitals. Created during the First World War by the German army, it was redesigned between 1925 and 1930 to bring together bodies exhumed from other cemeteries in Sarrebourg and the region. In September 1945, the bodies of French service personnel who died during the occupation of the Rhineland were repatriated and today the necropolis contains 1,608 bodies, including 1,119 Frenchmen lying in individual graves. Two ossuaries contain the remains of 315 and 257 soldiers respectively. From the Second World War, the cemetery contains the bodies of 266 Frenchmen, 77 Poles, 69 Yugoslavs, two Bulgarians and one Czech. A monument inside the cemetery honours the memory of soldiers from the Polish army who died in June 1940: "The town of Sarrebourg and Polish veterans in France, to the memory of the Polish army that fought on the land of Lorraine for our freedom in June 1940. Za wolnosc Nasza i Wasza – For our freedom and yours".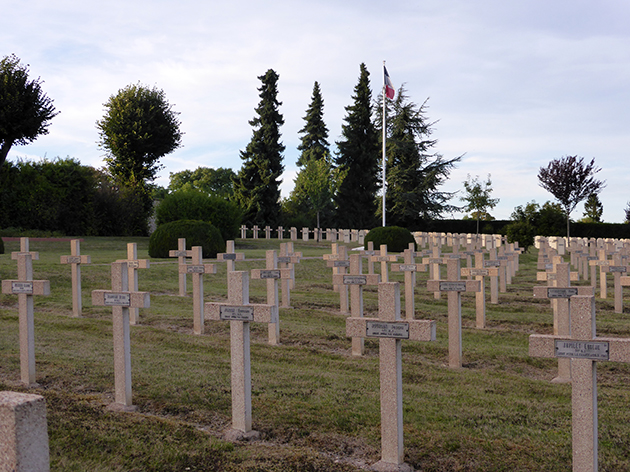 > Return to results
Practical information
Address
Sarrebourg
À la sortie ouest de Sarrebourg, N 4

Weekly opening hours
Visites libres toute l'année
Eléments remarquables
Plaque commémorative "Aux grenadiers polonais de 1940".
Read more
Read more
Meurthe-et-Moselle tourisme
14, rue Louis Majorelle
54000 Nancy
Tél. : 03 83 94 51 90