The Sarrebourg national prisoners of war cemetery
La nécropole nationale des prisonniers de guerre de Sarrebourg. © ECPAD
Pour accéder au panneau d'information de la nécropole, cliquer ici
The Sarrebourg national cemetery - which was created in 1922 - underwent alterations until 1926 in order to welcome the bodies of soldiers who died during captivity in Germany between 1914-1918. Buried in temporary cemeteries linked to the internment camps, their bodies were exhumed and then repatriated to Sarrebourg. This national cemetery brings together, in individual graves, 13,389 Frenchmen, of whom 54 lie in two ossuaries.
At the centre of the cemetery, a monument was created by Swiss artist Frédéric-Balthazar Stoll, also known as Frédy Stoll (1869-1949) - a volunteer during the war - whilst he was a prisoner at Graffenwöhr. In 1928, this monument was dismantled then returned to France. In June 1930, it was definitively installed in Sarrebourg. Frédy Stoll sculpted the statue from a granite block, with the help of his comrades. This monument represents a kneeling, desperate warrior, like a beaten Hercules; a symbol of the prisoners' plight. After the war, Frédy Stoll also created the war memorials in Soulac-sur-Mer, Caillac, Le Verdon-sur-Mer in Gironde, Nadaillac in Dordogne and Bessancourt in the Val d'Oise.
Following the armistice of 11 November 1918, the return of the 477,800 French prisoners of war took place very quickly.
Around 25,000 French prisoners died in Germany from their injuries, diseases caught, accidents or ill treatment. The restitution of the bodies of these prisoners who had died in captivity was decided upon in 1922 - at the same time as they were granted the title "Died for France" - thus ensuring that they were regarded as the equals of those soldiers who had fallen at the front.
This is the only cemetery that exists for French prisoners, soldiers or civilians from invaded areas who died in captivity.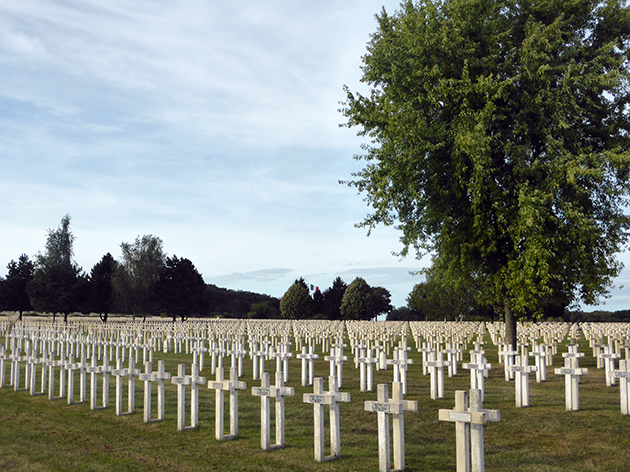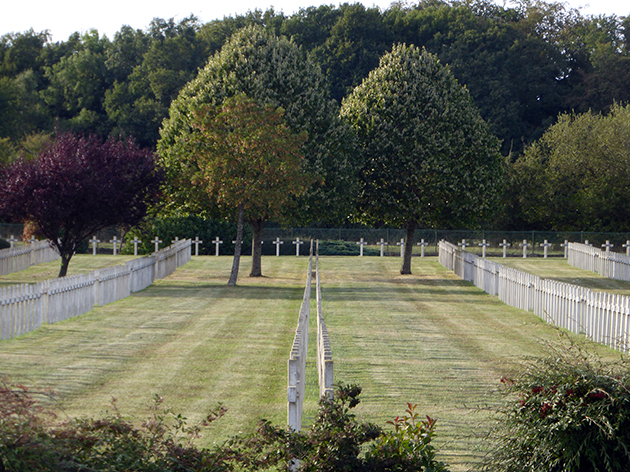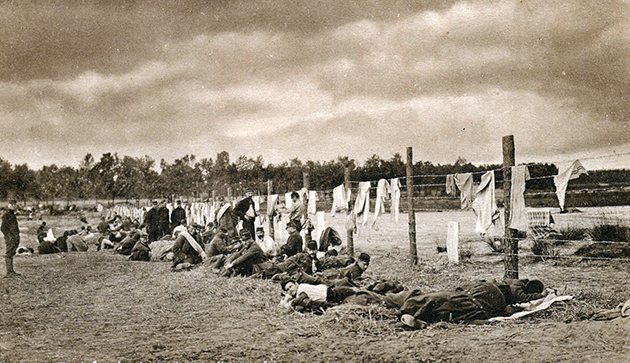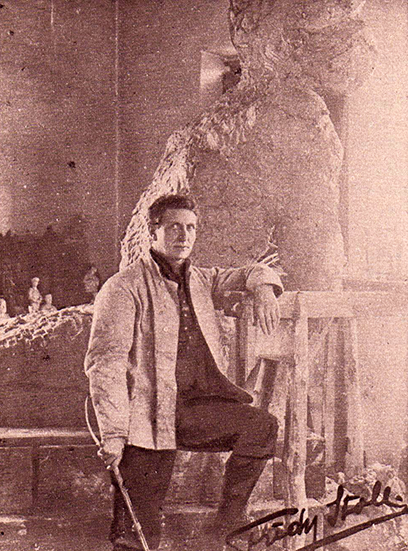 > Return to results
Practical information
Address
Sarrebourg
Sortie ouest de Sarrebourg, D 27

Weekly opening hours
Visites libres toute l'année
Eléments remarquables
Monument de la captivité 1914-1918
Read more
Read more
Comité départemental du tourisme de la Moselle
2-4, rue du Pont Moreau
57003 Metz Cedex 01
Tél. : 03 87 37 57 80