Choloy-Ménillot French national war cemetery
La nécropole nationale de Choloy-Ménillot. © ECPAD
Pour accéder au panneau d'information de la nécropole, cliquer ici
The national war cemetery of Choloy-Ménillot contains the remains of soldiers who died for France between 1914 and 1918. Established in 1914 to bury those who died from their wounds during hospitalisation in the various medical units in the Toul region, this cemetery was established until 1938, to hold the remains of other soldiers exhumed from other cemeteries, in particular that of Ménil-la-Tour. Nearly 2,000 French soldiers are buried there.
Alongside them are nine French soldiers who died in 1939-1945.
A military square was also built on this site designed to gather together the bodies of allied soldiers initially buried in temporary cemeteries in the south of Meurthe-et-Moselle and the Neufchâteau region. In total, 86 Russian, 49 Polish, six Romanian, two Serbian and one British servicemen are buried there.
Inside the war cemetery, a stone column was erected on the initiative of the association of the Loups du Bois-le-Prêtre, in memory of their comrades who died for France.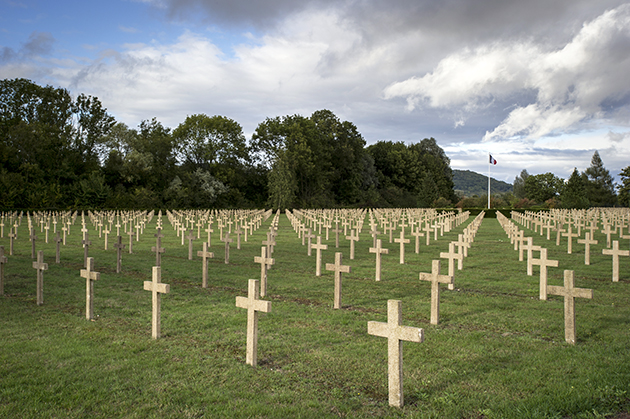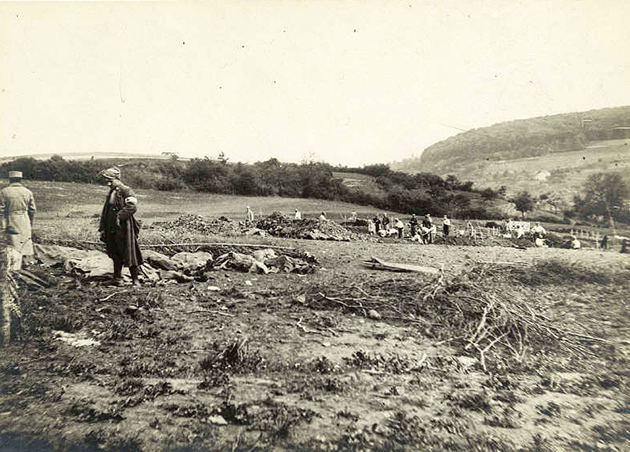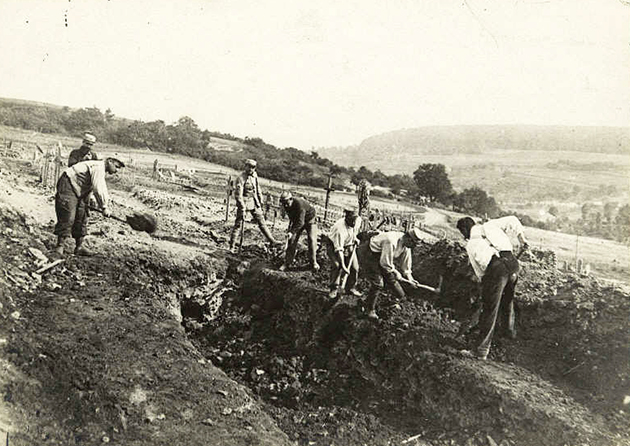 > Return to results
Practical information
Address
Choloy-ménillot
À l'ouest de Toul

Weekly opening hours
Visites libres toute l'année
Eléments remarquables
Monument aux morts des 73e et 128e DI des Loups du Bois-le-Prêtre 1914-1918
Read more
Read more
Meurthe-et-Moselle tourisme
14, rue Louis Majorelle
54000 Nancy
Tél. : 03 83 94 51 90