An FFI armband from the Parisian Liberation Committee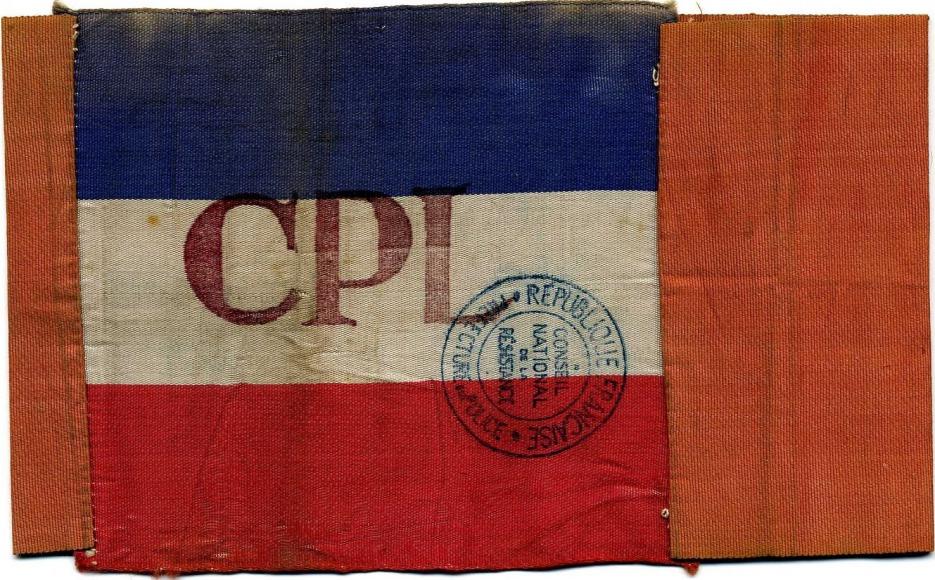 Source: Maurice Bleicher collection
Combatants without uniforms, the Resistance fighters who fought in the French Forces of the Interior (FFI) in 1944 could face the firing squad if captured by the enemy. Wearing the armband, introduced in 1944, was supposed to give them protected status, although, in practice, the German authorities often ignored it.
By giving visibility to the "soldiers of the shadows" engaged in the fighting, the armband also made them visible to all eyes as members of the interior liberation army. It was an element of prestige for those who wore it and it contributed to group cohesion. In this regard, it fulfilled the traditional role of the uniform and, despite an apparent homogeneity of manufacture, it came in a wide variety of forms, each unit being keen to distinguish itself and express its distinctiveness within the Resistance movement.
In the Paris region, Colonel Rol-Tanguy's instructions of 27 July 1944 concerning the FFI armband stated that it should be: in the "form of a civil defence armband", with a 20 x 10 cm tricolour strip and the letters FFI in black on the white part of that strip, and that this armband was "the only official armband for all our soldiers and officers, whatever the movement they belonged to". The armband shown here, therefore, despite belonging to the Parisian Liberation Committee, as attested to by the clearly marked initials and the stamp of the police headquarters, does not comply with the official requirements. It nonetheless constitutes a reminder of the Parisian uprising and the fighting that was to culminate in the capital's liberation, on 25 August.
Find out more: