Mémorial de Caen

Memorial of Caen ©Licence Creative Commons. Public domain.
The Mémorial de Caen is a museum and war memorial dedicated to the causes and consequences of World War II taking the year 1918 as its starting point.
Inaugurated on 6th June 1988 by François Mitterrand, the Mémorial de Caen is a landmark museum on the history of the 20th century.
Awarded Musée de France status, it sets out to demonstrate the importance of understanding the history of the world to understand the world today. Based on its innovative and emotion-charged displays, this City of History for Peace offers a journey through history and a pause for thought on our future via three key exhibition areas: international tensions during the Second World War, the Cold War and also the subject of Peace.
In addition to its historic interests, the Mémorial de Caen seeks to demonstrate the fragility and demands of Peace and Human Rights.
A major cultural and tourist site in Normandy, the Mémorial de Caen is set in almost 90 acres of gardens and is today one of the most popular memorial sites in Europe attracting 400,000 visitors every year. The winner of many prizes for its facilities and fascinating museum displays, the site also offers guided tours.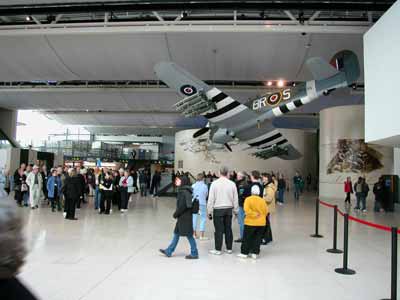 > Return to results
Practical information
Address
Esplanade Eisenhower - CS 55026 14066
caen Cedex 4
02 31 06 06 44
Prices
Voir lien en bas de l'article
Weekly opening hours
Voir lien en bas de l'article
Fermetures annuelles
Du 5 au 27 janvier 2014 inclus Fermé le 25 décembre et le 1er janvier
Read more