Juno Beach Centre
The Canadian museum of the Normandy landing beaches
The Juno Beach Centre is a remembrance site and cultural centre in honour of the 45 000 Canadians who lost their lives in the Second World War, 5 500 of them in the Battle of Normandy and 359 on D-Day. Founded in 2003 by veterans and volunteers, it presents the contribution made by Canada's civilian and military population on the different fronts during the Second World War. Its purpose is to share that history through educational and commemorative actions. Dates for your diary ► Exhibition > 31 December 2018 - ► Commemorative programme
The Juno Beach Centre aims to give visitors a better grasp of Canada's contribution to the Second World War. With a presentation about contemporary Canada, the centre also offers visitors an insight into Canadian culture and values. The permanent and temporary exhibitions alternate between excitement, reflection, discovery and commemoration, thereby encouraging visitor participation. The guided tours of Juno Park, which surrounds the Centre, give visitors the opportunity to explore the remains of the Atlantic Wall.
Sur la plage où les Canadiens ont débarqué en juin 1944 aux côtés des autres forces alliées, le Centre Juno Beach présente le rôle joué par le Canada pendant la Seconde Guerre mondiale, notamment en Normandie.
L'exposition permanente raconte l'histoire des Canadiens qui ont volontairement porté l'uniforme ou qui, au pays, se sont mobilisés pour contribuer à l'effort de guerre. Bien qu'évoquant aussi les combats qui ont conduit les unités canadiennes de Sicile en Italie, de la Normandie aux Pays-Bas, le Centre Juno Beach n'est pas seulement un musée de la guerre : d'abord par la place faite aux témoignages et aux récits de vie, ensuite par la présentation de la société que ces combattants ont léguée à leurs enfants et qui forme le Canada d'aujourd'hui.
Après un court métrage introductif, le visiteur découvre 5 salles d'exposition permanente s'appuyant sur des textes, archives, photos, témoignages audiovisuels et sonores, multimédia, cartes, objets et un film de 12 mn « Dans leur pas », une immersion dans le vécu des Canadiens le Jour J et pendant la Bataille de Normandie.
En plus de son parcours permanent, le Centre Juno Beach propose un parcours jeune public et des animations pour les groupes scolaires et en 2016 l'exposition temporaire « Mamie, c'était comment pendant la guerre ? ».
Depuis la construction du Centre Juno Beach, le littoral à l'ouest de Courseulles-sur-Mer a été revalorisé par la Ville. Il s'agit d'un site exceptionnel par sa situation géographique, sa richesse naturelle et son caractère historique qui porte le nom de « Parc Juno ». Ce site est composé notamment d'un aménagement paysager et d'un circuit d'interprétation qui permettent de découvrir la mémoire des lieux.
Avec un jeune guide canadien, il est possible de suivre une visite commentée du Parc Juno et de ses vestiges du Mur de l'Atlantique, dont les bunkers situés face au musée.
Exposition temporaire : « Mamie, c'était comment pendant guerre ? » >31 décembre 2016
Exposition temporaire : « La Gendarmerie royale du Canada : Une tradition canadienne » >31 décembre 2016
Voir http://www.junobeach.org/fr/evenements/
Offre pédagogique
Animations avec un guide canadien dans le cadre de la visite
« L'histoire au bout des doigts » pour les 7-11 ans
« La course contre la pendule » pour les 11 ans et plus = Animation interactive sur tablettes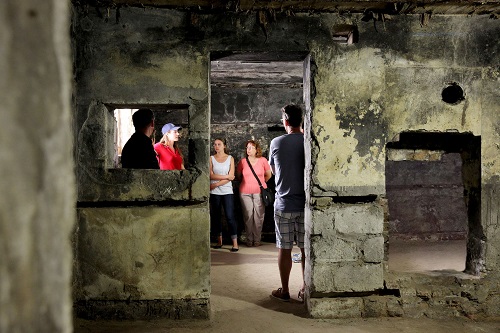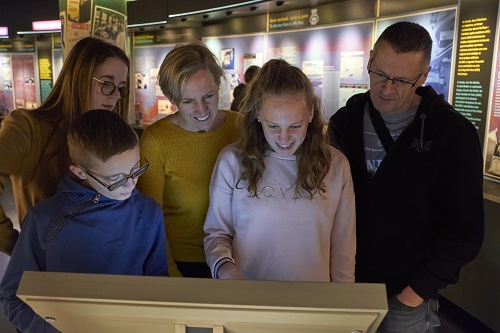 > Return to results
Practical information
Address
Voie des Français Libres 14470
Courseulles-sur-Mer
02 31 37 32 17
Prices
http://www.junobeach.org/fr/informations-pratiques/
Weekly opening hours
• February, November, December: 10 am to 5 pm • March and October: 10 am to 6 pm • April to September: 9.30 am to 7 pm
Fermetures annuelles
• January and 25 December. Local tourist office: Office de Tourisme de Courseulles-sur-Mer, 5 rue du 11 novembre - 14470 Courseulles-sur-Mer - +33 (0)2 31 37 46 80
Read more