The Bocage Breakout Museum
Battle reconstruction. © The Bocage Breakout Museum (Musée de la Percée du Bocage)
This museum tells the story of the battles waged in Normandy' bocage during the summer of 1944.
With its original displays, this museum was set up by its founder to recognise those who took part in the battles waged in the Norman bocage in the summer of 1944.
Through eight museum sections and a sound and light show, the guided tour introduces visitors to the astonishing adventures of the brave men who fought in the bocage.
Through fascinating research, the men, who are a living testament to the battles fought and their often exceptional, always touching, destiny, were identified and invited to the museum.
They often visit the museum bringing with them souvenirs that resonate with the history of the place.
The Bocage Breakout Museum
5 rue du 19 Mars 1962 - 14350 Saint-Martin-des-Besaces
Tel/Fax: +33 (0)2 31 67 52 78
Only during the museum season.
Email: bluecoat@wanadoo.fr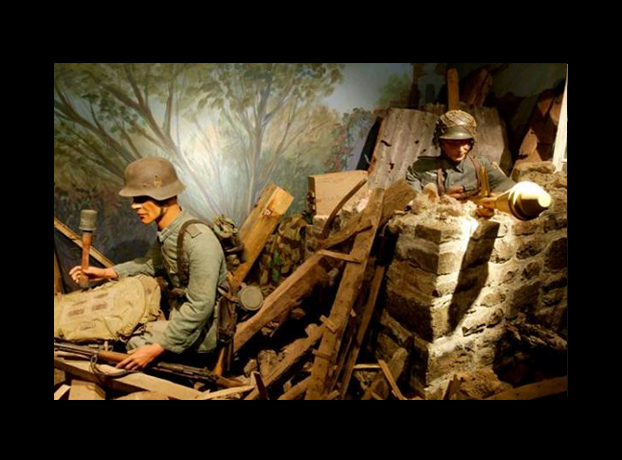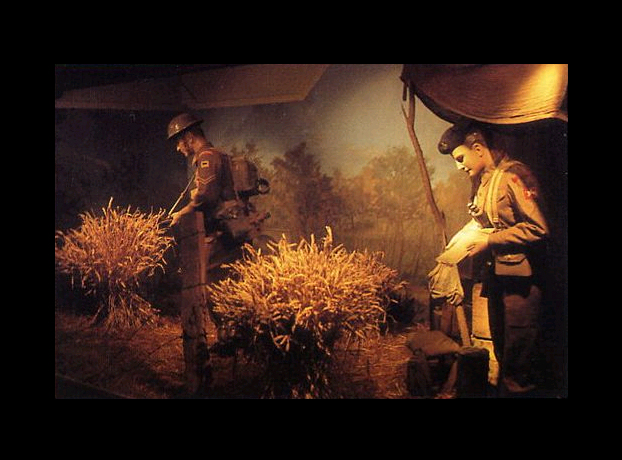 > Return to results
Practical information
Address
5 rue du 19 mars 1962 14350
Saint-Martin-des-Besaces
02 31 67 52 78
Prices
Admission: Full price: €5 Pass price: €4.50 Groups: €3 Schools: €2 Children: 3 € Free: Under 12s, war veterans
Weekly opening hours
Opening times: From 3 April to end September, 10 am to 6 pm, open every day except Tuesdays. Open all year to groups (20 or more) by appointment.
Read more