Plaine French national war cemetery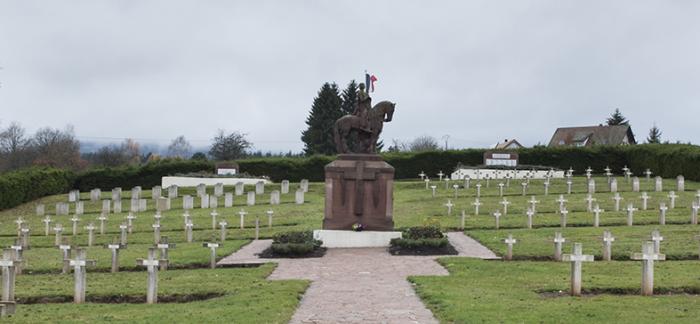 La nécropole nationale de Plaine. © ECPAD
Pour accéder au panneau d'information de la nécropole, cliquer ici
The national war cemetery of Plaine contains the bodies of soldiers who died for France during the fighting that took place during the summer of 1914, in vallée de la Bruche and during the liberation of the Colmar Pocket (1944-1945).
Begun in 1919 then extended in 1924 to bring together the temporary cemeteries of Schirmeck, la Broque and Colroy-la-Roche, this war cemetery contains the bodies of 1,487 French soldiers, 214 of which were placed in individual graves. Among these men, 54 British soldiers and 33 Russians are buried, 17 of which in a common grave. The remains of 1,273 servicemen were placed in three ossuaries.
In 1954, the bodies of 138 soldiers who died during the Battle of France in 1940 or the liberation of Plaine 1944-1945 were brought there.
In 1923, an equestrian statue of Joan of Arc was erected in the centre of the cemetery. Under the Nazi occupation, to avoid it being destroyed, this monument was buried in the cemetery and then reinstalled to its original location after the Liberation.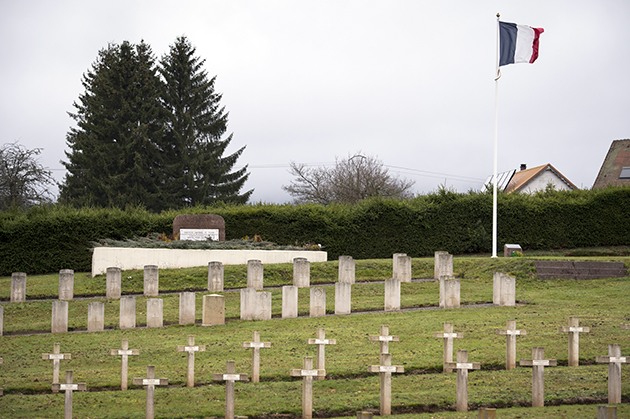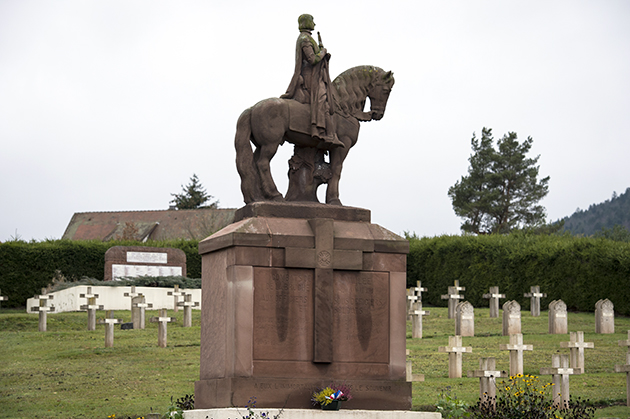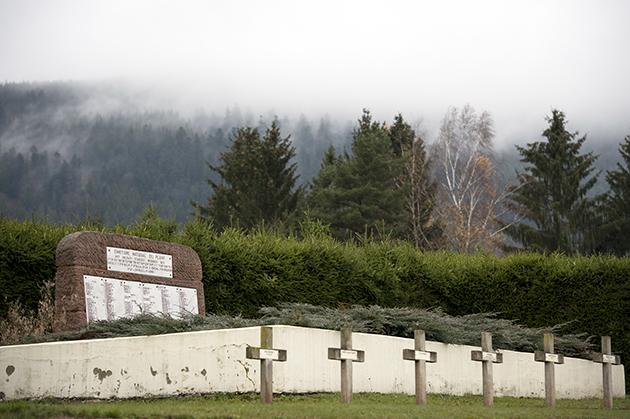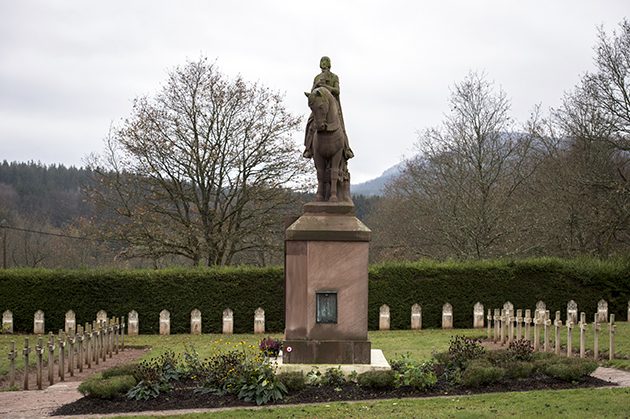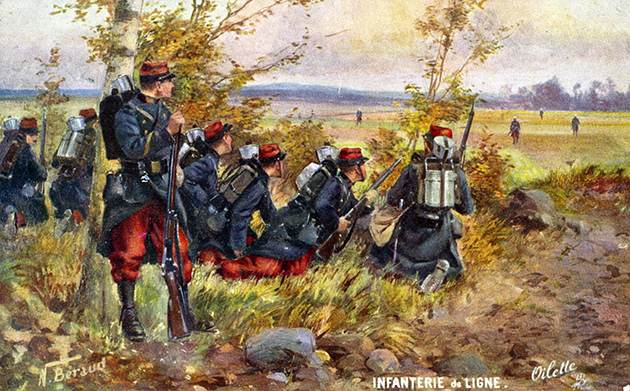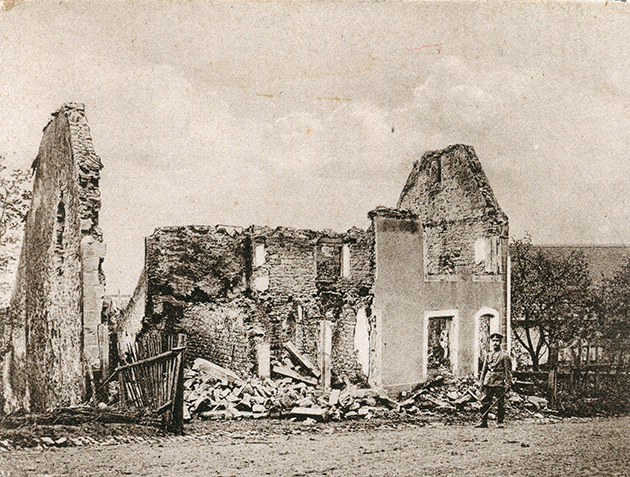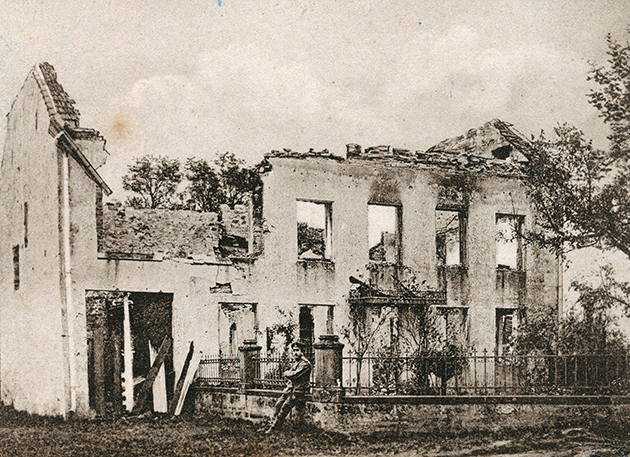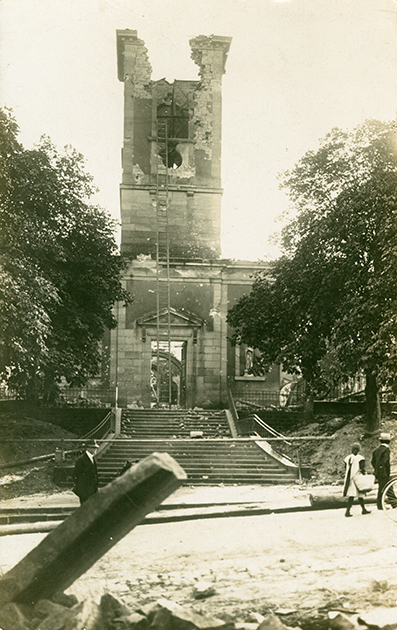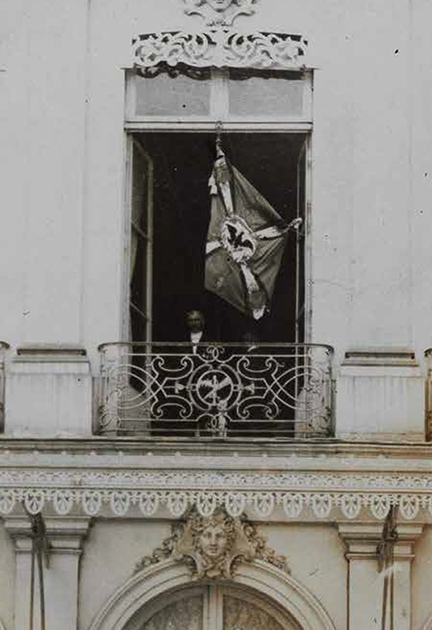 > Return to results
Practical information
Weekly opening hours
Visites libres toute l'année
Eléments remarquables
Monument équestre de Jeanne d'Arc commémorant le sacrifice des morts de la Grande Guerre