La Désolation, Flavigny-le-Petit National Cemetery
La nécropole nationale de La Désolation, Flavigny-le-Petit. © Guillaume Pichard
Pour accéder au panneau d'information de la nécropole, cliquer ici
This cemetery, located in the place known as La Désolation, was first established by the German army after the Battle of Guise (28-29 August 1914). The remains of other French soldiers buried in other cemeteries in the region were later brought here. 2,643 French soldiers are buried in the National Cemetery, including 1,491 in two ossuaries (788 and 695 bodies), together with 31 Belgians, 48 Britons, 13 Russians and one Romanian. Many Indochinese workers and soldiers from the Pacific Battalion (Kanaks, New Caledonians and Tahitians) are also buried in the French section.
Also, 428 French soldiers and one Soviet soldier who lost their lives in the Second World War are buried here. The site lies next to a German cemetery containing the bodies of 2,332 soldiers, 911 of whom are buried in a collective grave.
A commemorative monument in the form of an obelisk stands in the French section, bearing the inscription Dulce Et Decorum Est, Pro Patria Mori (It is sweet and fitting to die for one's country).
At the beginning of 1916, there were riots in towns in the north caused by shortages in supplies. In April, the German authorities responded by sending workers to neighbouring areas. Faced with international criticism, this deportation was soon stopped. Some of the workers, including Arthur Jaspart, lost their lives. He was a worker from Valenciennes who died, aged 21, on 9 July 1918 in the isolation ward at the German military railways workshop in Guise. He is buried in Guise cemetery (Grave No.1236).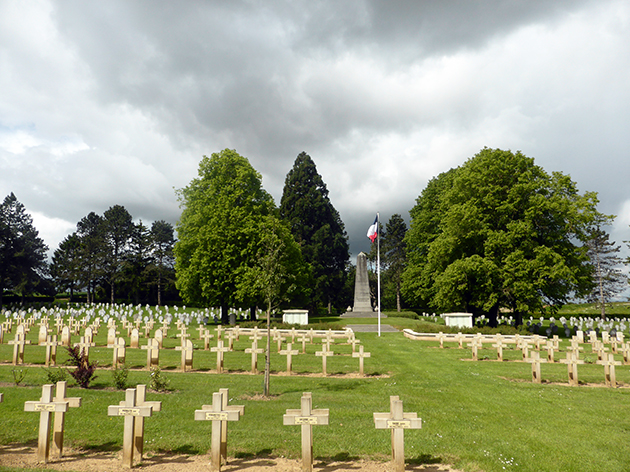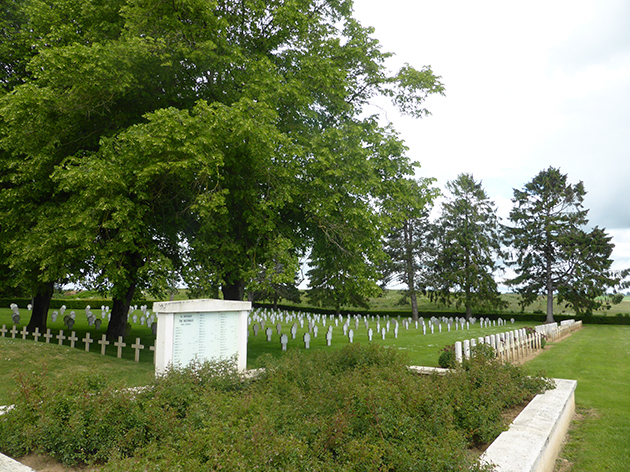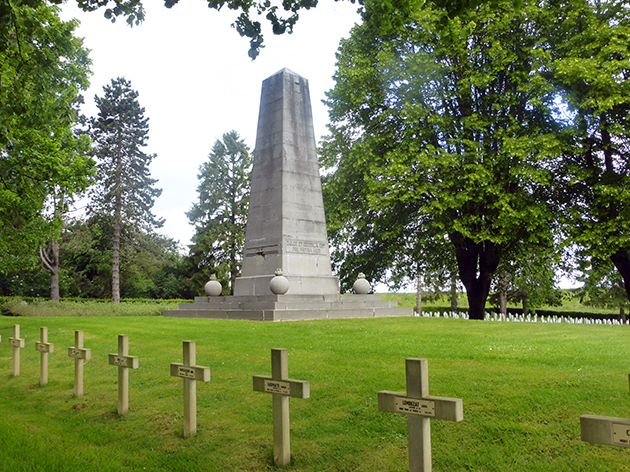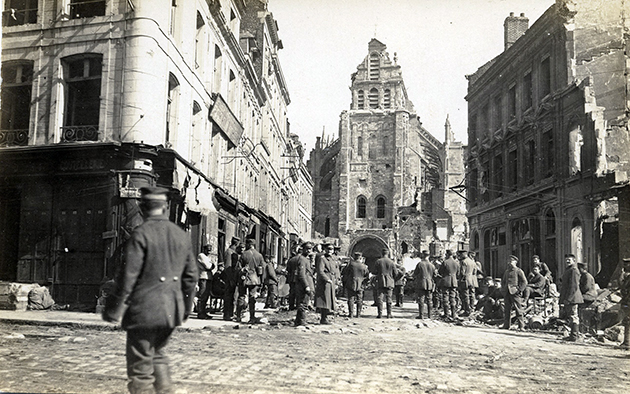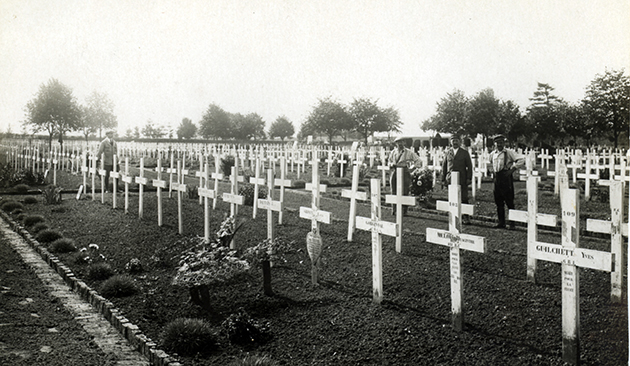 > Return to results
Practical information
Address
Guise, Flavigny-le-Petit
A 27km au nord-est de Saint-Quentin, en bordure du CD 946 (Guise/Marle)

Eléments remarquables
Monument commémoratif allemand 1914-18
Read more
Read more
Agence de développement et de réservation touristiques
24/28, avenue Charles de Gaulle
02007 Laon
Tél. 03 23 27 76 76