National necropolis of Courcelles-le-Comte
La nécropole nationale de Courcelles-le-Comte. © ECPAD
Pour accéder au panneau d'information de la nécropole, cliquer ici
The necropolis is located in South Artois, nearby the French department la Somme. It gathers the 275 remains of anonymous soldiers buried in ossuaries as well as 39 nominative headstones for soldiers who died for France during the end of September - beginning of October 1914.
The municipality is quoted at the French army order of September 1920 : « Totally destroyed by bombing, but always brave and worthy during hard times and hostile domination ».
The severity of these fights and the sufferings of the population during World War I are testified through this quote.
Since 1922, the war memorial of the municipality is erected at the center of the necropolis. Nowadays, this place welcomes every year, during the first weekend of October, a ceremony to pay tribute to these French soldiers, anonymous or not, who fell on the municipality territory.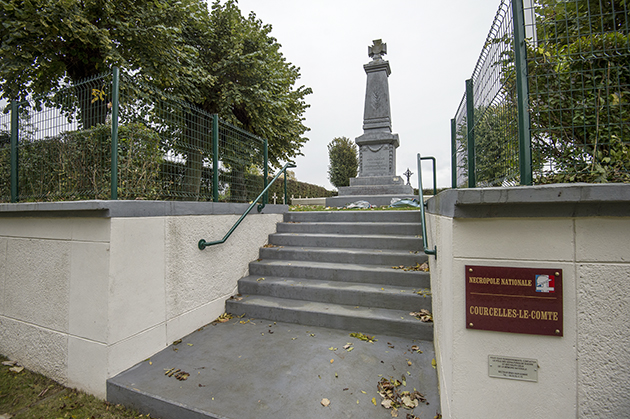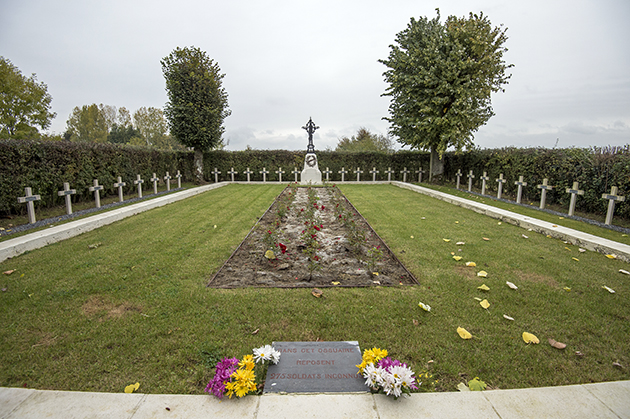 > Return to results
Practical information
Address

Courcelles-le-Comte

Weekly opening hours
Visites libres toute l'année
Bereiten Sie Ihren Aufenthalt vor
Read more