Saint-Florent National Cemetery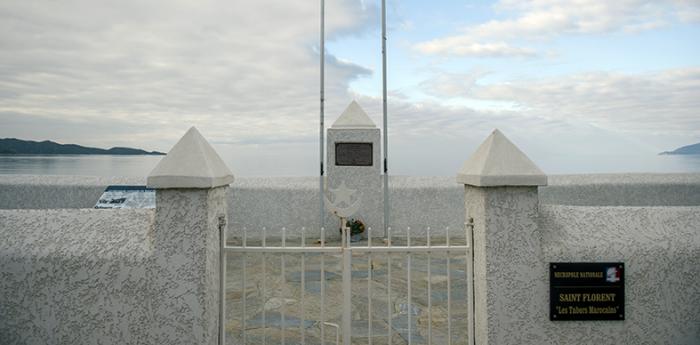 La nécropole nationale de Saint-Florent. © ECPAD
Pour accéder au panneau d'information de la nécropole, cliquer ici
This national cemetery, known as the "Tabor cemetery" is located on the Saint-Florent beach in Cisternino. It is home to the bodies of the Muslim soldiers who died for France during the liberation of Corsica in autumn 1943. These men, including many Moroccans, fought in Col de Teghime. Fallen soldiers from the second group of Moroccan Tabors were buried in a temporary cemetery. The cemetery was redone in 1948 by the city of Saint-Florent, and was acquired in 1969 by the State. It now includes 48 Muslim graves including that of Lieutenant Jean Couffrant of the 47th Goum who commanded the head section on the slopes of Col de Teghime.
These men lie alongside the 170 Corsican Resistance fighters whose work was instrumental in the liberation of the territory. It was the first metropolitan department to be liberated by its inhabitants, French soldiers (many of whom came from the Empire), and the Allied forces.
In the communal cemetery, a military section includes other Catholic graves of French soldiers who died during the battle for the island's liberation.
Following these operations, Corsica became a strategic asset for the Allies. Nicknamed the "U.S.S. Corsica", the island was a truly unsinkable aircraft carrier housing twenty-five Allied runways, thereby controlling the sea and air connections in Italy or southern France.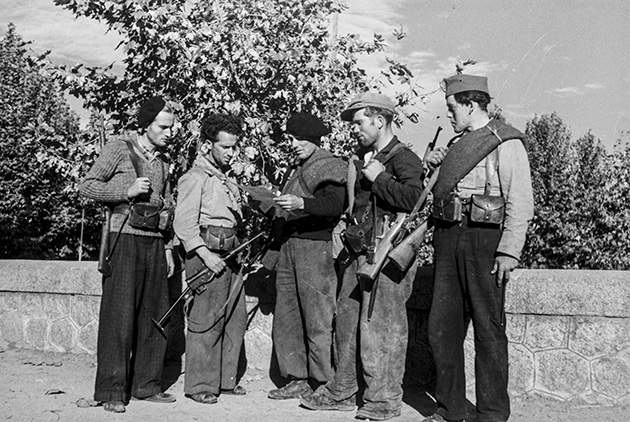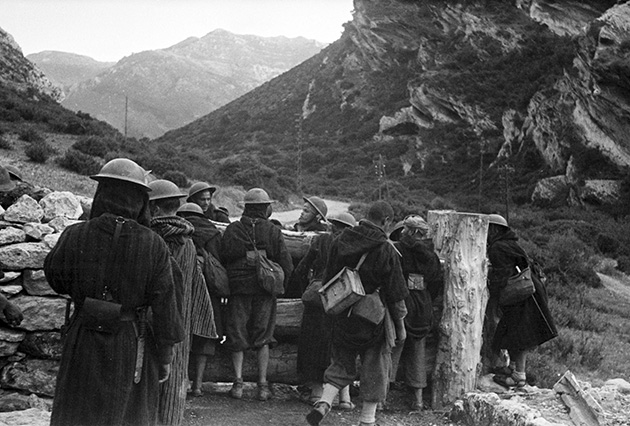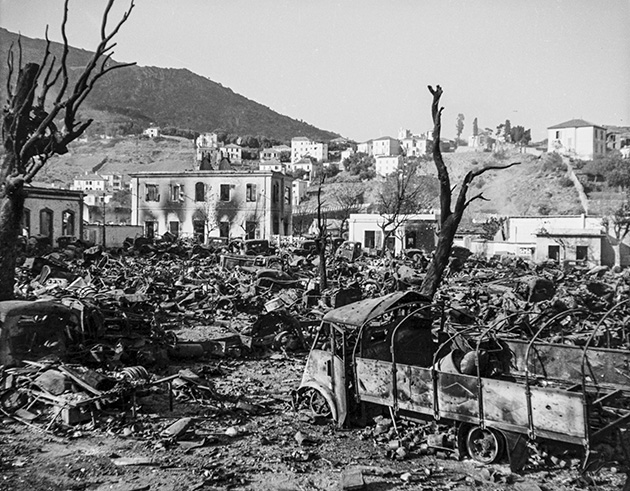 > Return to results
Practical information
Address
Saint-Florent
À l'ouest de Bastia, D 81

Weekly opening hours
Visites libres toute l'année
Eléments remarquables
Plaque aux morts du 2e groupe de Tabors marocains tombés en septembre-octobre 1943
Read more