Saint-Rémy-la-Calonne National Cemetery
La nécropole nationale de Saint-Rémy-la-Calonne. © ECPAD
Pour accéder au panneau d'information de la nécropole, cliquer ici
Saint-Rémy-la-Calonne Cemetery holds the remains of soldiers who died for France during the battles on the Hauts-de-Meuse between 1914 and 1918. 203 French soldiers, only 86 of whom have been identified, lie at rest here. The cemetery was redesigned in 1967 and again in 1992 to accommodate the bodies of the 21 infantrymen from the 288th Infantry Regiment exhumed from the forest of Saint-Rémy and the 16 soldiers from the 54th Infantry Regiment previously buried in the municipal cemetery in Saint-Rémy-la-Calonne.
Among them lies Henri-Alban Fournier, one of 403 writers killed during the 1914-1918 war. Born in 1886, he published many stories, essays and poems under the pseudonym Alain Fournier. His only novel, Le Grand Meaulnes, was published in 1913 Mobilised in August 1914, Fournier joined the 288th Infantry Regiment, where he was made Lieutenant (Reserve). Involved in the first battles that took place in the Verdun region, he died on 22 September 1914, while on reconnaissance in the Tranchée de Calonne sector. He was believed to have been wounded or taken prisoner. Like so many other soldiers, he was classified as Missing, presumed dead and, in 1920, officially declared dead. In 1991, the exact location of his grave was found in a clearing in the forest of Saint-Remy. Alongside his men, also from southwest France, he had been buried in a mass grave dug by the German army. Following archaeological excavations and meticulous research, all these soldiers were solemnly reburied in this national cemetery.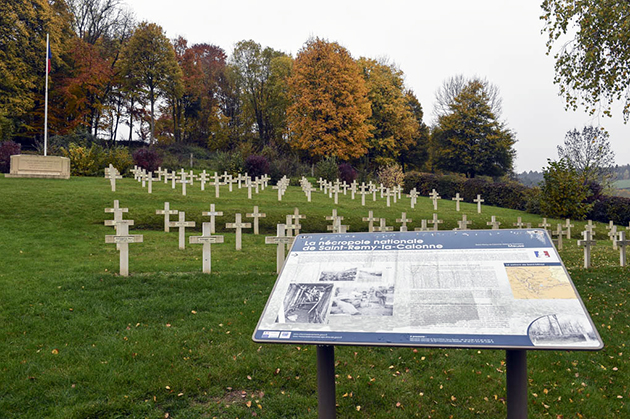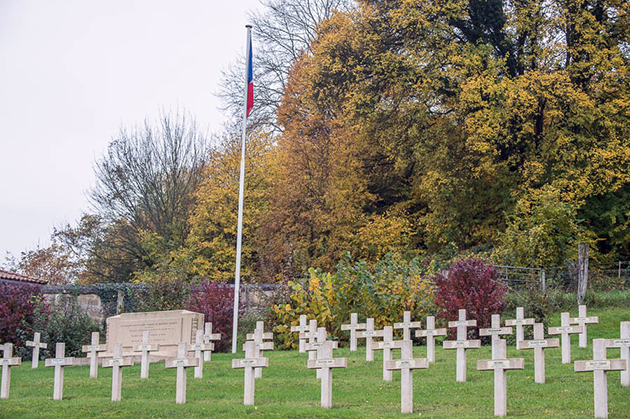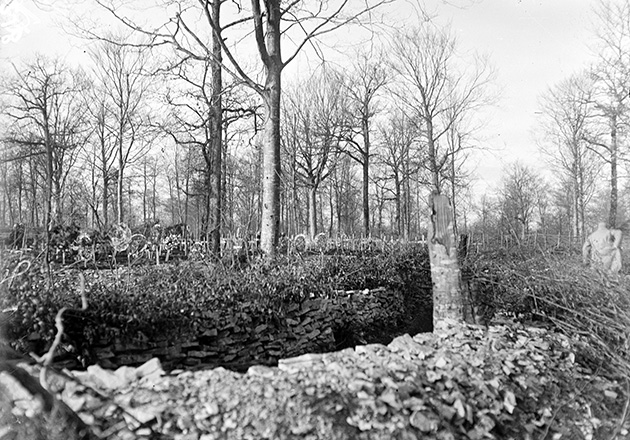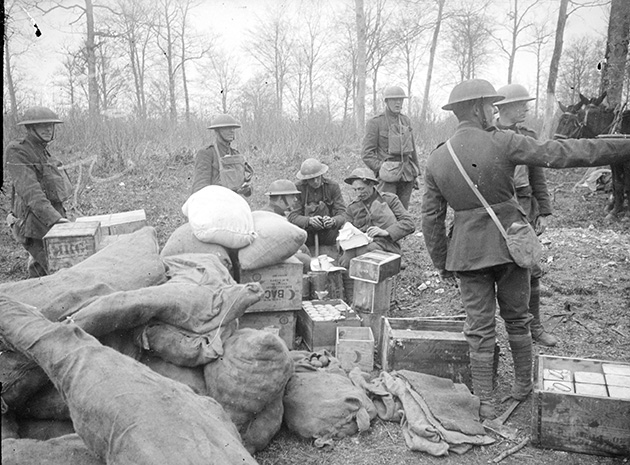 > Return to results
Practical information
Address
Saint-Rémy-la-Calonne
Au sud-est de Verdun, D 203

Eléments remarquables
Sépulture de Alain-Fournier.
Read more
Read more
Comité départemental du tourisme de la Meuse
33, rue des Grangettes
55012 Bar-le-Duc Cedex
Tél. 03 29 45 78 40
Related articles
Commemorative sites