World Centre for Peace, Freedom and Human Rights
Set within Verdun's Episcopal Palace, the Centre Mondial de la Paix, des Libertés et des Droits de l'Homme draws a link between the battlefield of Verdun and the contemporary era. The First World War centenary, Franco-German relations and contemporary conflicts are among the themes of the exhibitions, which enable a better understanding of our history and our world. ? 14th Verdun History Book Fair - 4 and 5 November 2017 - Official website - Press pack - Flyer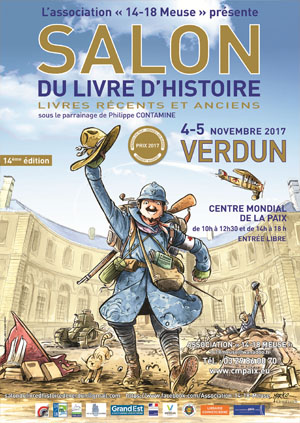 After visiting the battlefield of Verdun, whose scars still visible 100 years on remind us of the horrors of war, a visit to the World Centre for Peace is a must. A symbol of the Great War, Verdun as the "Capital of Peace" offers a better understanding of how a regional crisis can deteriorate into a major conflict, how Franco-German relations have succeeded in overcoming the horror and the hatred born of the conflicts, how day after day the protection of human rights and freedoms is the best defence against a crazy world capable of the worst acts of destruction and madness.
Visitors will appreciate the outstanding charm of Verdun's Episcopal Palace, a listed building from the 18th century, which for the past 30 years has been home to the Centre Mondial de la Paix, des Libertés et des Droits de l'Homme. In the 18th-century gardens, which can be visited free of charge, you can see a section of the Berlin Wall and discover its history, as well as enjoy one of the finest views of the town of Verdun.
The Centre presents a number of permanent exhibitions, on such varied themes as the First World War, Franco-German relations, contemporary conflicts and human rights.
Schoolchildren will enjoy the activity packs and workshops prepared by the education team and Canopé Meuse, while the scientifically inclined will be fascinated by the centre of excellence in First World War and Franco-German remembrance, which is the result of close cooperation between the different organisations housed in the Centre.
Visitors will love the shop, with its more than 500 books to suit all ages.
Intended from the outset as a meeting place, the Centre Mondial de la Paix, founded in the presence of the UN Secretary-General, hosts a large number of events in its function rooms (which seat 20 to 300 people and include a film room). Conferences, film club, book fair... Not a week goes by without an event, usually with free admission to the public.
Since mid-April 2016, a group accommodation capacity of 56 beds means that parties visiting Verdun have somewhere to stay.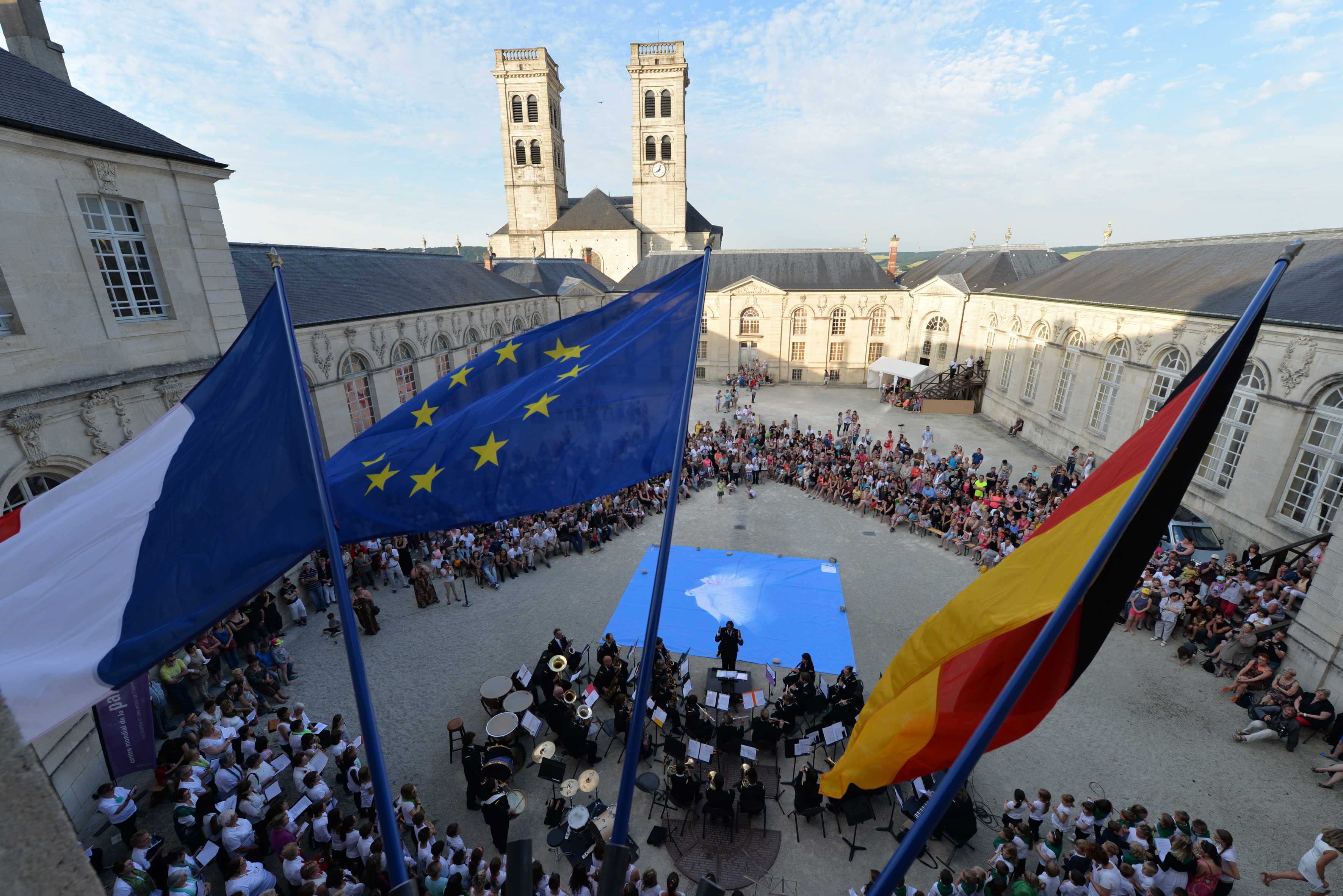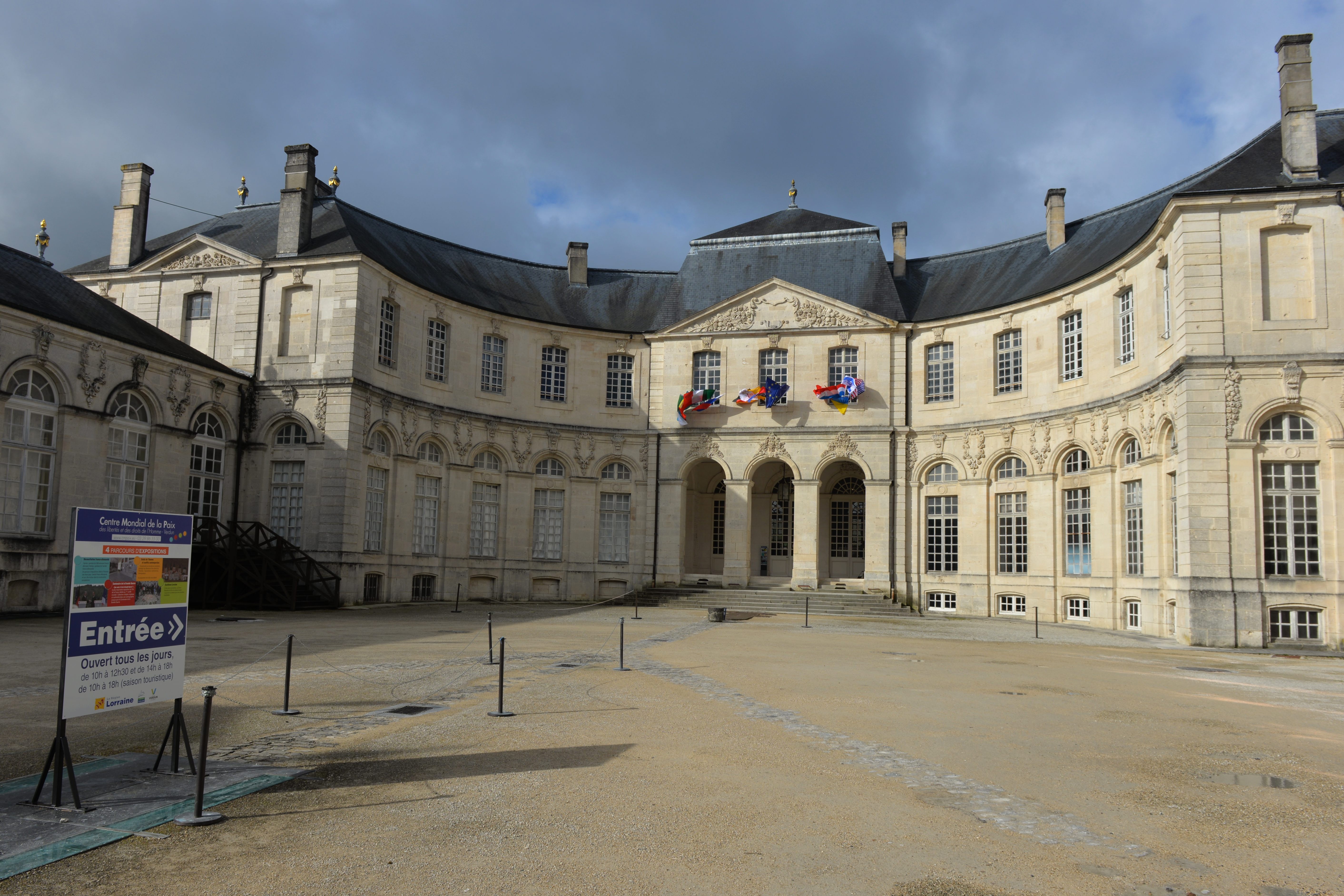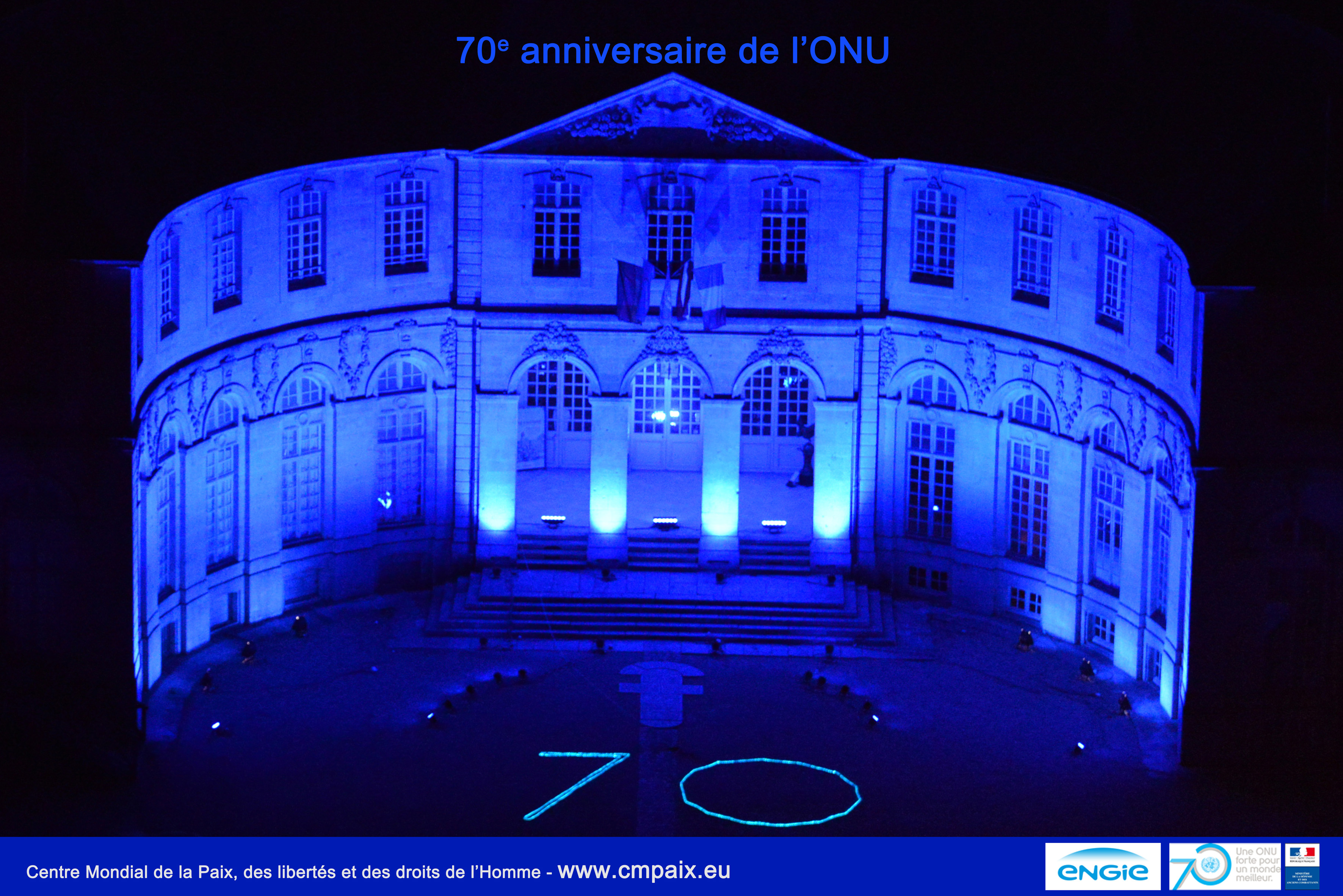 > Return to results
Practical information
Address
Place Monseigneur GINISTY – BP10183 55105
Verdun
03 29 86 55 00
Prices
- Full price (according to visit type): € 5 to € 12 - Young people (according to visit type): € 2.50 to € 7 - Groups (according to visit type): € 3.80 to € 20 - Free of charge to children under 6
Weekly opening hours
Tourist season (April to November): 10 am to 6 pm Low season: 10 am to 12.30 pm / 2 pm to 6 pm
Fermetures annuelles
20 December to 5 January Local tourist office: Place de la Nation - 55100 Verdun - Tel.: +33 (0)3 29 86 14 18
Read more