"Souain-Perthes-Les-Hurlus" National Cemetery
Cemetery of the 28th Brigade - La Ferme des Wacques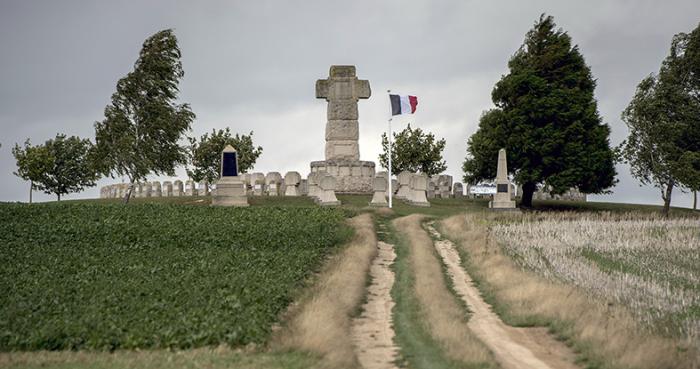 Nécropole nationale de Souain. © ECPAD
Pour accéder au panneau d'information de la nécropole, cliquer
Located at the top of Côte 160 hill, opposite the site of the former farm, the Ferme des Wacques, Souain National Cemetery - Cemetery of the 28th Brigade - La Ferme des Wacques holds the remains of 147 soldiers who died for France during the offensive on 25 September 1915. A few days after the start of this operation, Father Doncoeur, army chaplain of the 28th Brigade, together with several volunteers, buried the bodies of soldiers from the 35th, 42th and 44th Infantry Regiment who fought in this sector and, at this site, established this cemetery with its very atypical layout. With a double row of crosses encircling a massive Celtic cross, this monument dedicated to the men of the 28th Brigade killed in action resembles an ancient Celtic stone circle. Inaugurated on 25 September 1919, the cemetery, considered temporary at the time, was meant to have been transferred to Souain La Crouée cemetery. However, following a request by the Ferme des Wacques Committee to the public authorities, it remained in place and was bought by the State in 1935.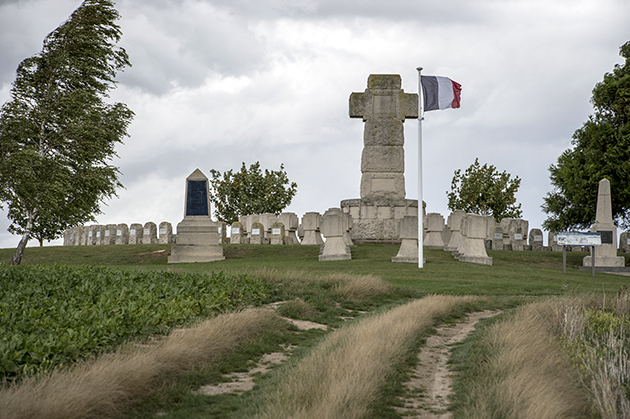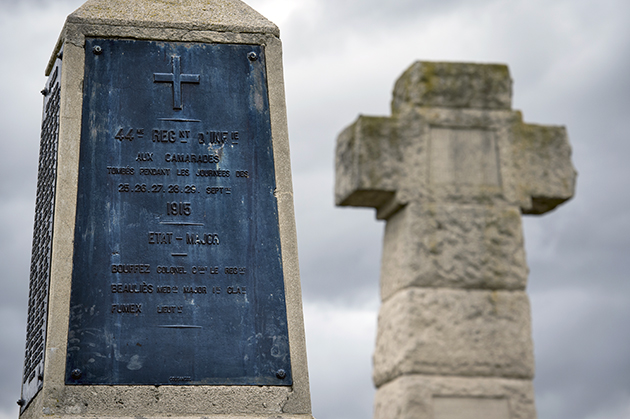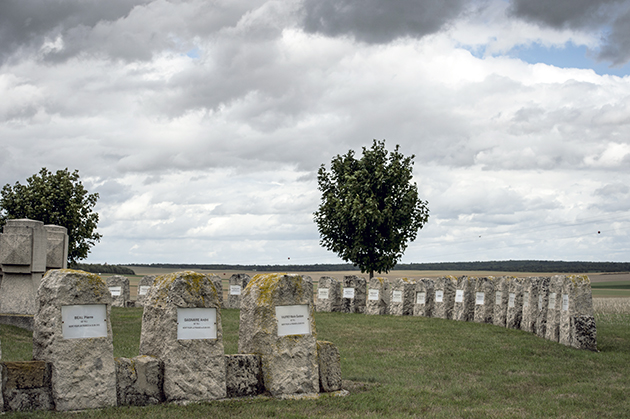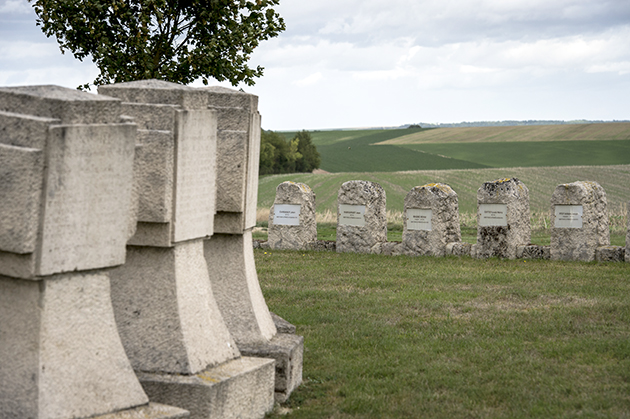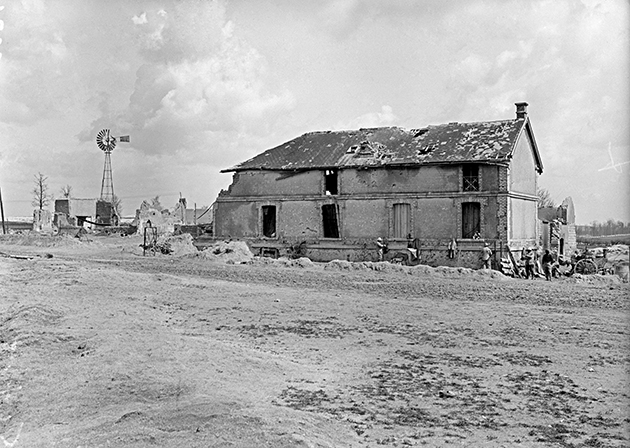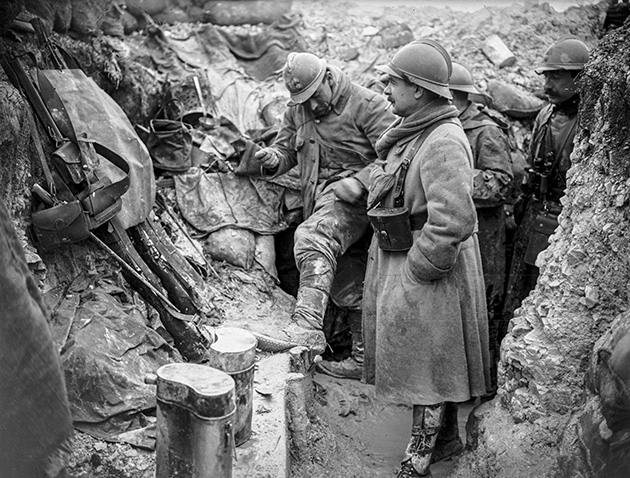 > Return to results
Practical information
Address
Souain-Perthes-lès-Hurlus
À 3 km de Souain, sur le chemin vicinal

Eléments remarquables
Monuments aux morts du 44ème R.I. tombés les 25-29 septembre 1915 . monument aux morts du 60ème R.I. tombés le 25 septembre 1915.
Read more
Read more
Comité départemental du tourisme de la Marne
13 bis, rue Carnot - 51006 Châlons-en-Champagne Cedex
Tél : 03 26 68 37 52