The destroyed village of Montfaucon

Vue générale. ©Mairie de Montfaucon
The hillock of Montfaucon overlooked the surrounding countryside and provided an excellent observation post that the Germans occupied from the first days of September 1914 ...
Montfaucon in the words of E. Pognon, Montfaucon historian, 1885 The ancient collegiate church overlooks the whole village in the form of a magnificent crown... Close by rises the impressive form of the Hospice... The houses are arranged around these two monuments on the slope of the hill. The entire collection of buildings is drowned in an ocean of greenery and fruit trees.
The monument This monument was erected by the American Battle Monuments Commission, a US Government agency, which is also responsible for its maintenance. The Montfaucon monument commemorates the Meuse-Argonne offensive. During 47 days of fighting, from 26th September to 11th November 1918, the American First Army forced a general retreat along this front. The top of this hill was taken on the second day of the attack. It is the site of the former village of Montfaucon which, after its destruction during the First World War, was later rebuilt a few hundred metres to the west. The ruins of the church of Montfaucon can still be found just behind the monument, though very little remains of the old village. The highest point between the Meuse to the east and the Argonne Forest to the west, this hill has been the scene of many bloody battles throughout history.
The monument, which reaches a total height of 60 metres, is crowned by a statue symbolising freedom; it faces the front line of the American First Army on the morning of 26th September 1918 when the attack began. Visitors can go up to the observation platform (opening times are displayed outside) from where they can enjoy a magnificent view of virtually all the terrain captured during this offensive which, at the time, was the biggest battle in American history. The construction and maintenance of this monument are the responsibility of the American Battle Monuments Commission, a US Government agency. The land was given freely, in perpetuity, by the French people. Further information is available at the visitor reception office near the car park, or from the Supervisor of the Meuse-Argonne American Cemetery at Romagne-sous-Montfaucon, approximately 9 km north of this monument.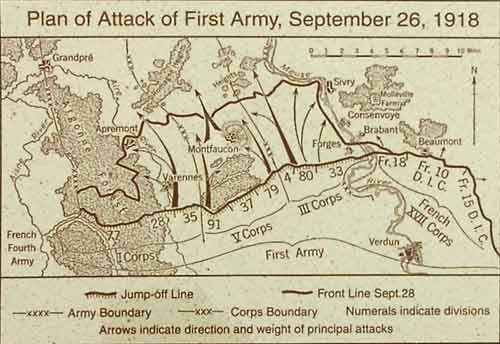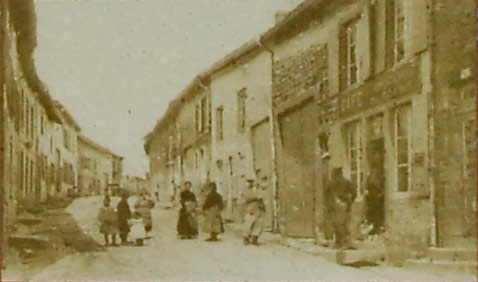 > Return to results
Practical information
Address
55270
Montfaucon-d'Argonne

Weekly opening hours
Accessible toute l'année