La Targette national necropolis of Neuville-Saint-Vaast
La nécropole nationale de Neuville-Saint-Vaast. © ECPAD
Pour accéder au panneau d'information de la nécropole, cliquer ici
Situated in the municipality of Neuville-Saint-Vaast, La Targette national necropolis contains the bodies of soldiers who died for France in Artois, which was the scene of fierce fighting between 1914 and 1918. Created in 1919, it was redesigned many times between 1923 and 1935. In 1956, the remains of servicemen killed mostly in 1940 were transferred there. Today, as a witness to the bloody Artois offensives in 1915, this national necropolis contains the remains of 11,443 Frenchmen, including 3,882 in two World War I ossuaries. From World War II, there are the remains of 593 Frenchmen, 170 Belgians (of whom 169 are in an ossuary) and four Poles.
The French soldiers include Henri Gaudier aka Henri Gaudier-Brzeska (grave 936), a painter and sculptor, precursor in France of the British artistic movement vorticism. A sergeant in the 129th infantry regiment, he died on 5th June 1915 at the age of 23 in Neuville-Saint-Vaast.
The remains from World War II include those of Paul Nizan (grave 8189) and Jeanne Bartet (grave 8352). The latter, an army nurse who belonged to the Union des Femmes de France de Bordeaux, was killed on 21st May 1940 near ambulance number 257 (Labroye). Paul Nizan, novelist, essayist, journalist and translator, was killed on 23rd May 1940 in Oudricq during the German attack on Dunkirk.
A monument has been erected to the memory of the soldiers of the 15th army corps who fell in August 1914.
Nearby are the Cabaret Rouge British cemetery and also the biggest German cemetery in Europe, Maison Blanche, which contains more than 44,000 graves. To the north of La Targette, towards Souchez, are two monuments, one placed at the entrance to the Czechoslovakian cemetery, honouring the memory of Polish and Czechoslovakian Foreign Legion volunteers.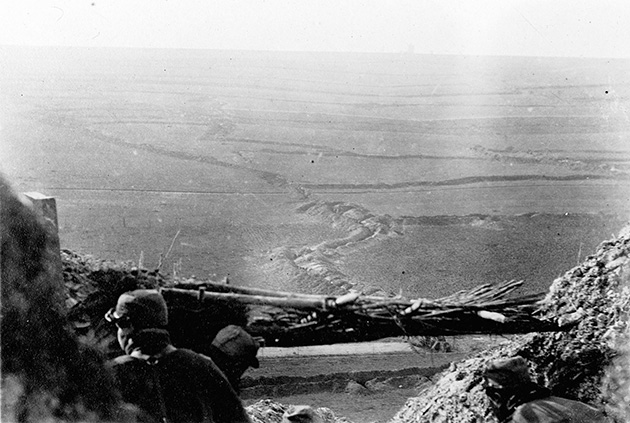 > Return to results
Practical information
Address
62580 Neuville-saint-vaast
Au sud de Lens, au nord d'Arras, D 937

Weekly opening hours
Visites libres toute l'année
Read more
Read more
Comité départemental du tourisme du Pas-de-Calais
Route de la Trésorerie
62126 Wimille
Tél. 03 21 10 34 60
Mairie de Neuville-Saint-Vaast
Tel : 03 21 48 70 07