Notre-Dame de Lorette National Cemetery
Vue aérienne de la nécropole nationale de Notre-Dame-de-Lorette. © FreeWay Prod Sarl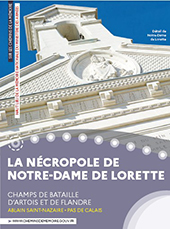 ---
Pour accéder au panneau d'information de la nécropole, cliquer ici
The Notre-Dame de Lorette National Cemetery is located in the town of Albain-Saint-Nazaire and is home to the remains of soldiers who died for France during battle in Artois from 1914 to 1918. As of 1919, the site emerged as the symbolic location where all the bodies of French soldiers killed in Flanders-Artois should be buried. This small cemetery was built in 1915 and was expanded gradually from 1920. Since 1920, it accommodates the bodies of French troops from more than 150 cemeteries on the Artois, Yser and the Belgian fronts.
Covering an area of 25 hectares, the cemetery holds over 40,000 bodies, half of which are in individual graves, and the other half are divided into seven ossuaries. It is France's largest national cemetery.
Some foreign soldiers (Belgian, Romanian and Russian) are also buried there. French soldiers killed in WWII were also buried there.
Amongst the graves, you can find the grave of a father and his son who died on the battlefield in 1915 and 1918. Six other graves hold the bodies of a father killed in WWI and a son killed in WWII.
Pour accéder au diaporama, cliquer ici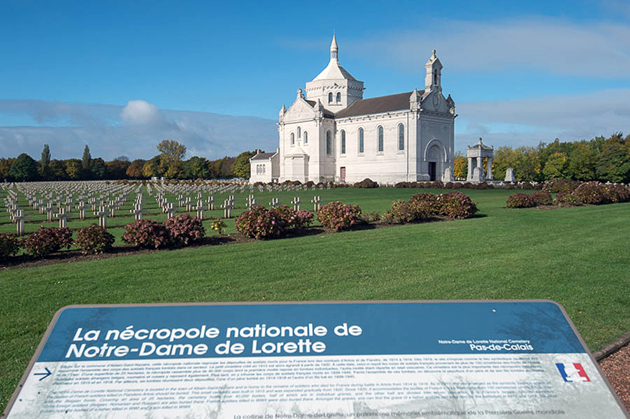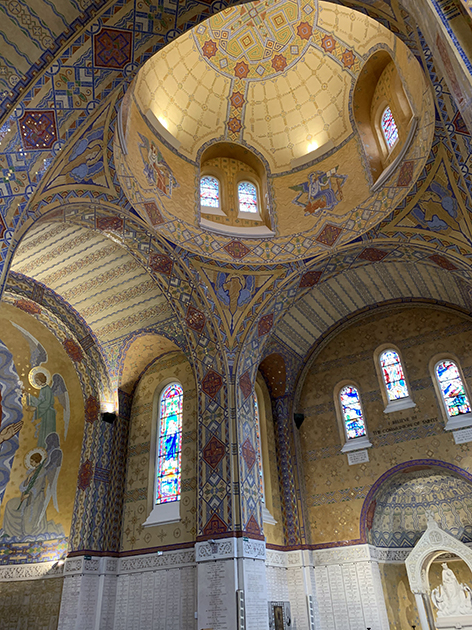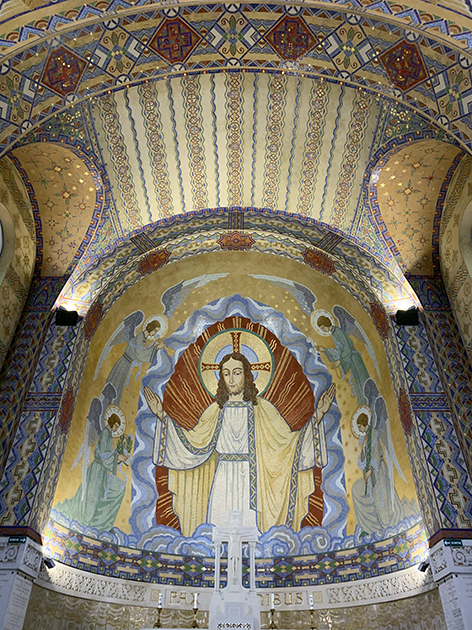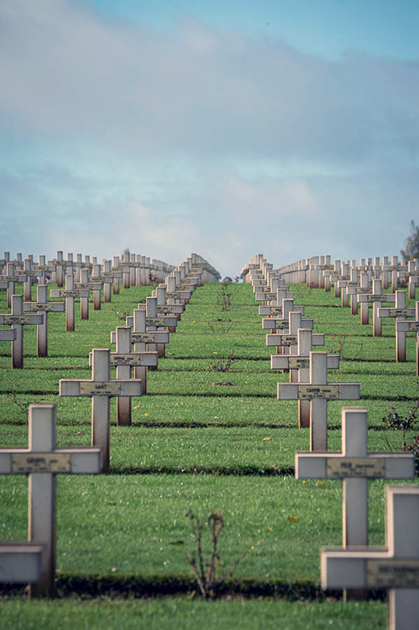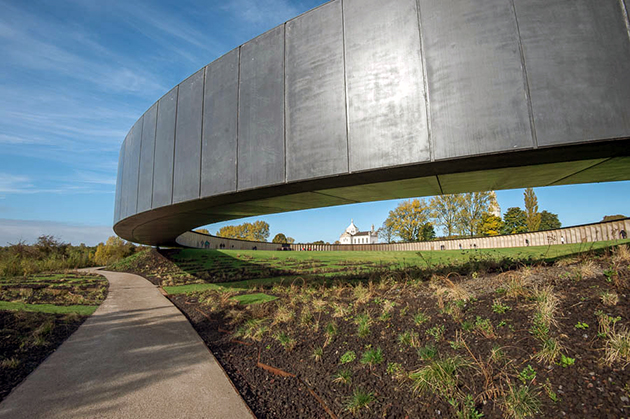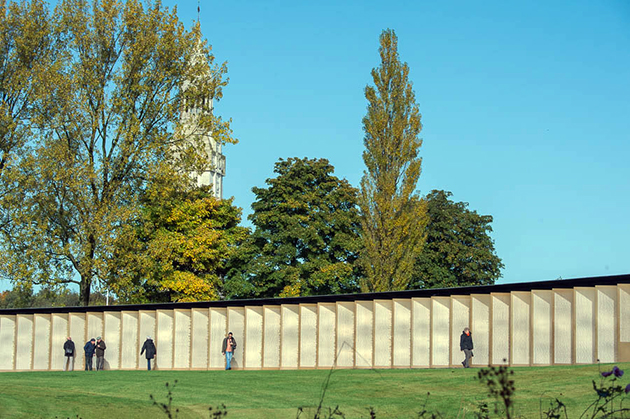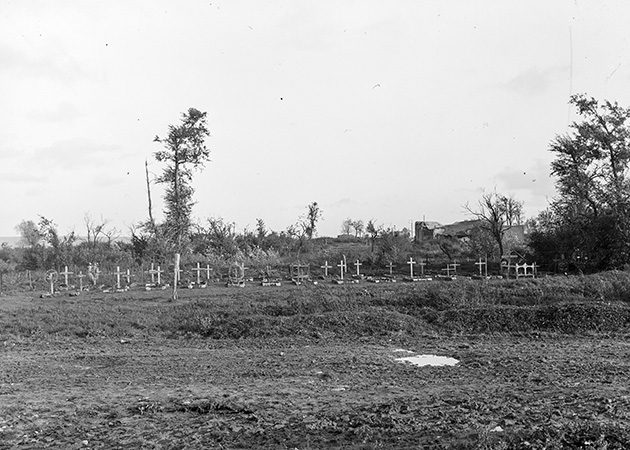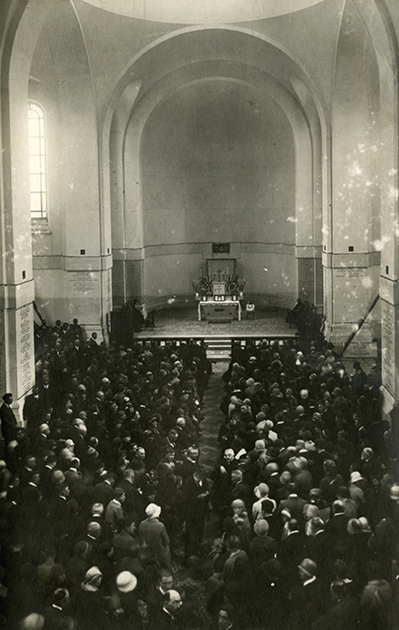 > Return to results
Practical information
Address
62153 Ablain-Saint-Nazaire
Chemin de la Chapelle

Weekly opening hours
Visites libres toute l'année
Eléments remarquables
Chapelle-basilique, tour-lanterne avec crypte-ossuaires - Urne contenant des cendres de déportés déposée dans la crypte en 1955 - Soldat inconnu de 1939-1945 - Soldat inconnu d'Afrique du Nord 1952-1962 - Tombe du général Barbot, mort pour la France le 10 mai 1915