Neuville Saint Vaast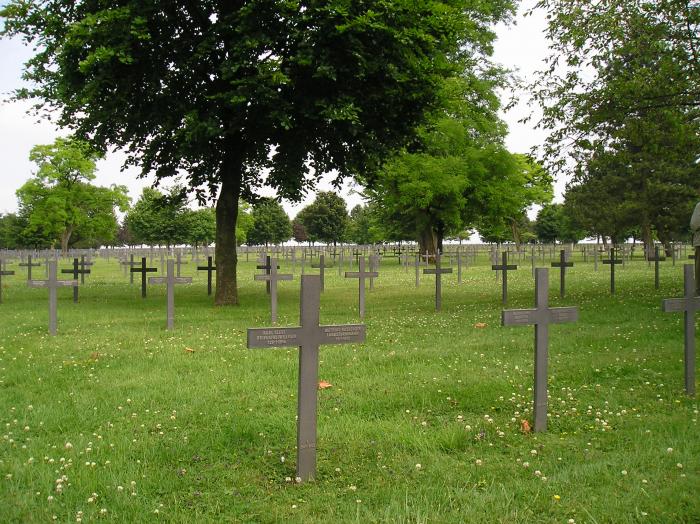 Nécropole de La Targette. Source : Licence Creative Commons
Neuville Saint Vaast - the La Targette "flame of peace" monument, military museum and German necropolis.
The La Targette cemetery, which is situated on the road to Maroeuil, covers 44,525 m² and accommodates 12,210 bodies, including 11,443 French from the 1914-1918 war of which 3,882 are in two ossuaries. It also contains 593 French, 4 Polish and 170 Belgians from the 1939-1945 war, of which 169 are in an ossuary. It was built in 1919 and developed in the years that followed. In 1956, the bodies of Second World War soldiers and Resistance fighters from the Pas de Calais were taken there. In 1990, it was renovated. Near the French cemetery, the British cemetery is distinguishable by its two elegant Indian mausoleums. At la Targette, between Merville and Souchez, there are also memorials to those Poles and Czechoslovaks who had enlisted in the Foreign Legion. The cross of Polish volunteers pays tribute to those who "fell for the resurrection of Poland and the victory of France". This monument, destroyed in 1940 by the Germans and rebuilt after the Second World War, now belongs to a Polish association. The Czechoslovakian cemetery and its memorial acknowledges the "Czechoslovakian volunteers" who "fought for their homeland and for France". They chose to die for freedom.
Still in La Targette, the "Flame of peace" monument, built in 1932 in memory of the battles of May and June 1915, is a sculpture of a hand holding a torch representing "the hand of a dead soldier which transmits, across the ruins of the war, the flame of a civilisation so painfully protected for future generations".
Situated opposite the monument of the Flame, it recalls the battles of the First World war with its display of about 4,000 collection exhibits: artillery items, various weapons, uniforms, insignia and medallions, period documents and posters. It is open from 9 am to 8 pm every day.
This is the largest Second World War German necropolis in France. It contains 44,833 soldiers belonging to more than 100 different German units who died in Artois, most notably in the battles for the Lorette hill from August 1914 to the end of 1915 and the Vimy heights in 1917 and the spring of 1918. It was built over more than 10 hectares, in the hamlet of the maison Blanche (white house), whose farm is opposite the cemetery. There is a building at the entrance containing a relief map of the area of the battles.
36,793 soldiers have been laid to rest in individual graves, of which 36,178 are named and 8,040 in the ossuaries. Paths bordered with acacias diverge from the centre of the necropolis marked by a large black cross. Each black iron cross bears the names of 4 soldiers. One hundred and twenty nine Jewish graves are marked by stone steles.

Mairie of Neuville-Saint-Vaast Tel: + 33 (0) 3.21.48.70.07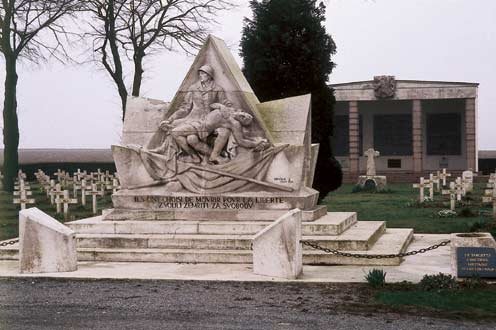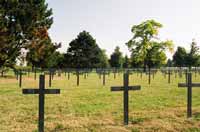 > Return to results
Practical information
Address
62580
Neuville Saint Vaast
Tel : 03.21.48.70.07
Weekly opening hours
Musée ouvert de 9h à 20h sans interruption, tous les jours de l'année