The Mulhouse National Cemetery "Tiefengraben" "Les Vallons"
Tiefengraben - Les vallons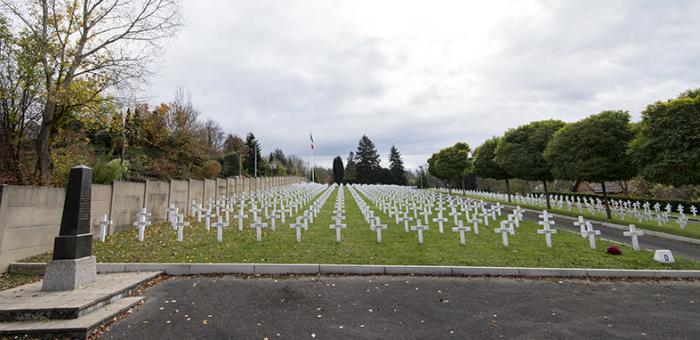 La nécropole nationale de Mulhouse. © ECPAD
Pour accéder au panneau d'information de la nécropole, cliquer ici
Located in an area called Tiefengraben – Les Vallons, the Mulhouse national cemetery holds the remains of soldiers mainly killed in the Battle of Alsace (1944-1945). Further developed from 1949 onwards, this cemetery holds the bodies of French soldiers, prisoners of war and conscripts of the compulsory work service (STO) killed in Germany and Austria. Today, it holds the bodies of 1,675 French and foreign soldiers, including Jeannine Bancaud (plot A2, grave 44). 265 French soldiers killed in the Great War, including 107 whose identities are unknown, are buried in an ossuary here. 35 Romanians and 7 Russians who died while imprisoned in German camps are buried alongside them. Several monuments and plaques honour the memory of these soldiers.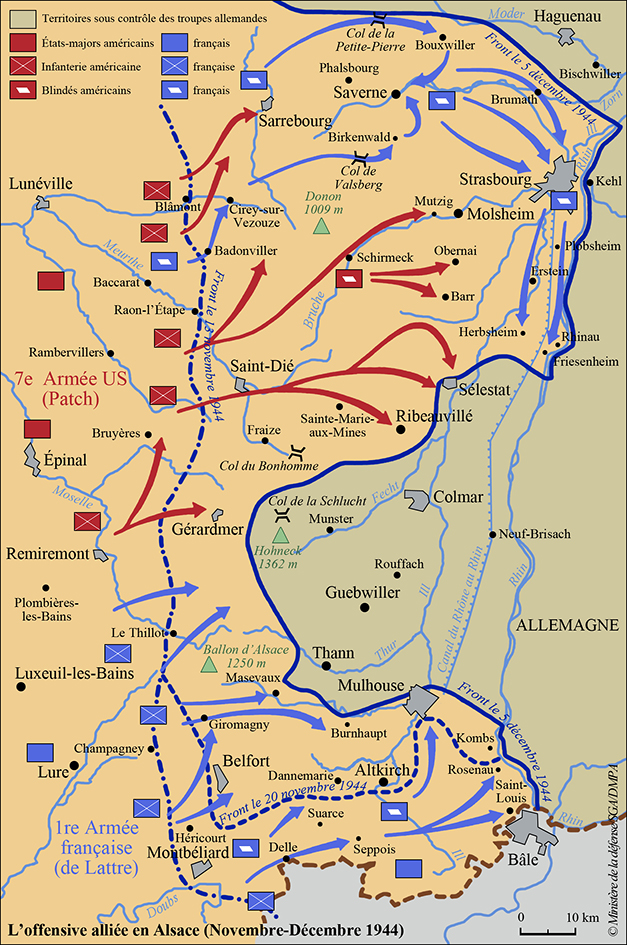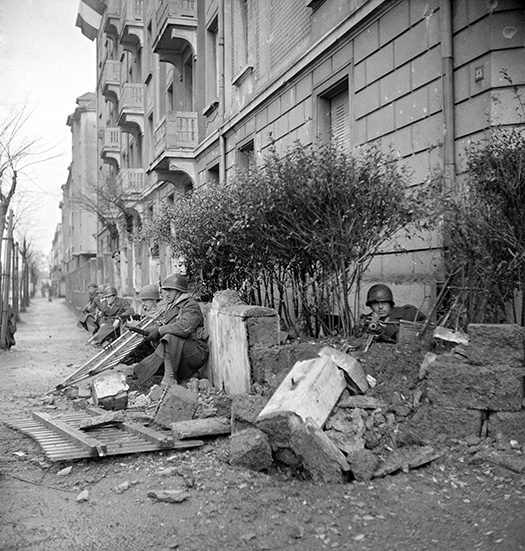 > Return to results
Practical information
Address
Mulhouse
À la sortie de Mulhouse, en direction de Altkirch, suivre l'itinéraire "Les Vallons"

Weekly opening hours
Visites libres toute l'année
Eléments remarquables
Monument aux morts du 35e Régiment d'Infanterie tombés au combat de Dornach le 19 août 1914 - Stèle aux sous-officiers morts pour la France - Plaque commémorative aux morts de la 9e DIC, 1944-45