Brandeville French national war cemetery
La nécropole nationale de Brandeville. © ECPAD
Pour accéder au panneau d'information de la nécropole, cliquer ici
Established by the German army after the fighting of 29th August 1914 at Montmédy, this national war cemetery contains the bodies of 516 French soldiers, 506 of which were laid to rest in an ossuary. Ten bodies are buried in individual graves. Within the cemetery walls stands a monument with the dedication "Aux héros de la garnison de Montmédy - 29 août 1914 - Hommage aux morts et survivants de Brandeville - Leurs Enfants 30 août 1936" [To the heroes of the garrison of Montmédy - 29th August, 1914 - A tribute to the dead and survivors of Brandeville - their children, 30th August 1936]. In the church, Nancy's master glassmaker Georges Janin created a stained glass window in 1929, in remembrance of the fighting of August 1914 and the resistance of the garrison of Montmédy.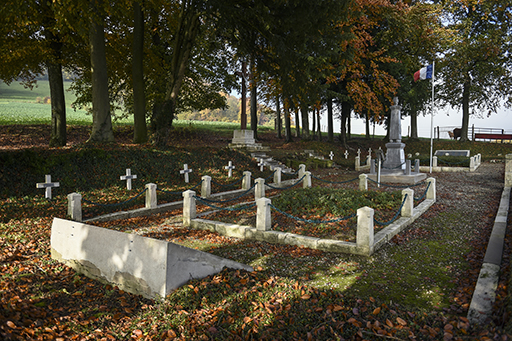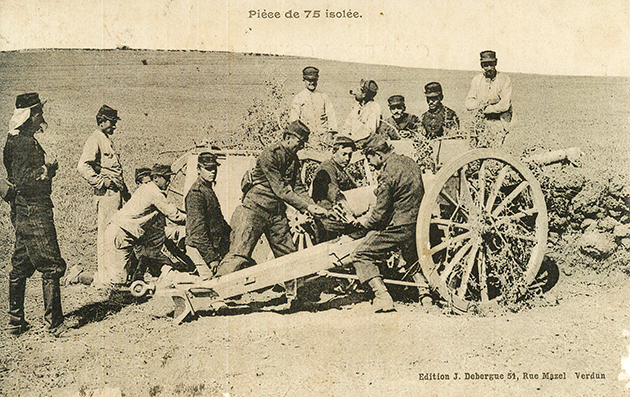 > Return to results
Practical information
Address
Brandeville
À 33 km au nord de Verdun, lieu-dit "Les Magniers"

Weekly opening hours
Visites libres toute l'année
Read more
Read more
Comité Départemental du Tourisme de la Meuse
33, rue des Grangettes
55012 Bar-le-Duc Cedex
Tél. : 03 29 45 78 40