The National Cemetery of Berry-au-Bac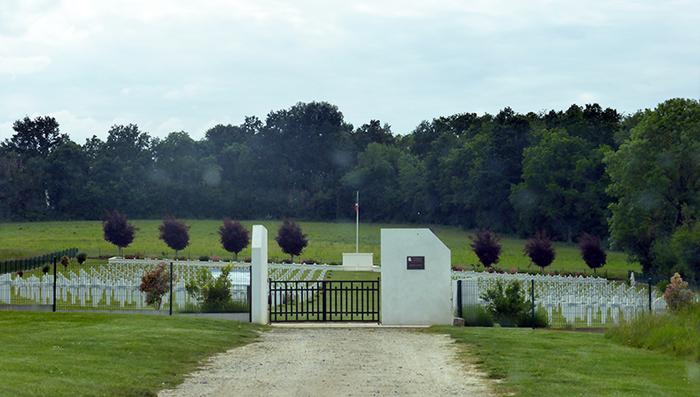 La nécropole nationale de Berry-au-Bac. © Guillaume Pichard
Pour accéder au panneau d'information de la nécropole, cliquer ici
The Berry-au-Bac national cemetery, once called the "military cemetery of Moscow" as it was located in the hamlet of Moscow, holds the bodies of soldiers that died for France in the battles of the Chemin des Dames from 1914 to 1918. The cemetery was built in 1919 in the wake of the fighting, and was redeveloped between 1919 and 1925 to accommodate the bodies of other soldiers that were buried in temporary French cemeteries along the Chemin des Dames or in German cemeteries.
This cemetery contains about 4,000 bodies, 3,933 of which are French including 1,958 bodies kept in two ossuaries. Thirty British soldiers (including two who are unidentified from WWII), six Russian soldiers and one Belgian soldier are also buried there.
A headstone was erected a few kilometres form the Berry-au-Bac cemetery, in memory of the poet Guillaume Apollinaire, who was injured by shrapnel on 17 March 1916 in the Bois des Buttes. He was trepanned on 9 May 1916, and died on 9 November 1918 from the Spanish Influenza Epidemic. He is recognised to have "died of his wounds for France".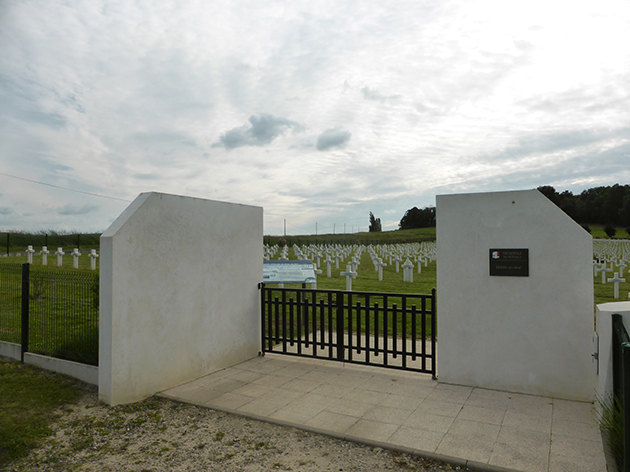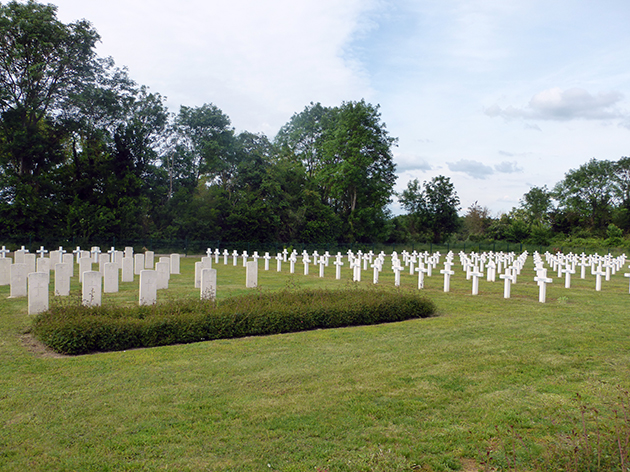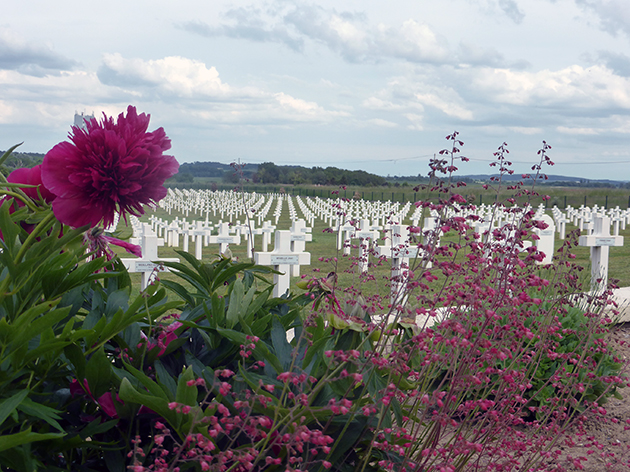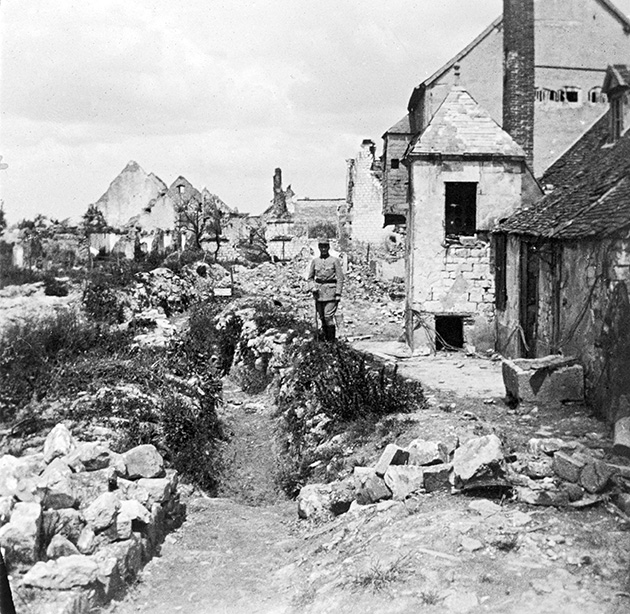 > Return to results
Practical information
Address
Berry-au-Bac 02190
À 31 km au sud-est de Laon, au croisement de la RN 44 (Laon/Reims) et du CD 1140 vers Gernicourt

Weekly opening hours
Visites libres toute l'année
Eléments remarquables
Monument aux morts du 2ème Génie, tombés à la cote 108 en 1916
Read more
Read more
Comité Départemental du Tourisme de l'Aisne
26, avenue Charles de Gaulle
02007 Laon
Tél. 03 23 27 76 76