The Troyon national cemetery
La nécropole nationale de Troyon. © ECPAD
Pour accéder au panneau d'information de la nécropole, cliquer ici
The Troyon national cemetery brings together the bodies of 167 Frenchmen, including 20 in a shared grave, who fell during the battles of Les Hauts de Meuse from 1914 to 1918. Created in 1915, it was developed in 1924 in order to welcome the bodies of soldiers who had initially been buried in the military cemeteries at Troyon and Vaux-les-Palameix.
Within the walls of the fort located close to the Troyon cemetery, a small obelisk was inaugurated on 3 May 1916 in memory of the defenders of the fort. A second obelisk was erected after the Second World War.
Nearby there is a German cemetery of 5,590 German soldiers who died in the area's hospitals, between Combres and Saint-Mihiel.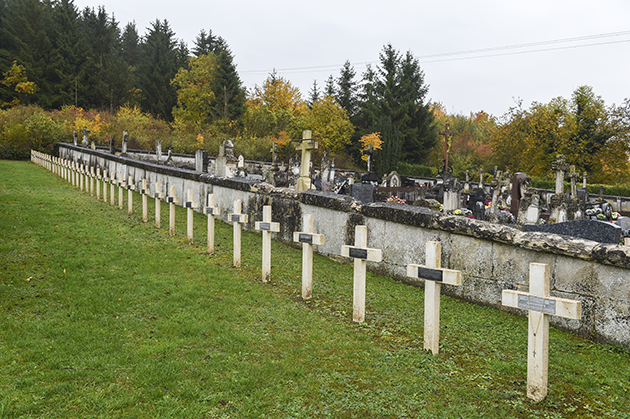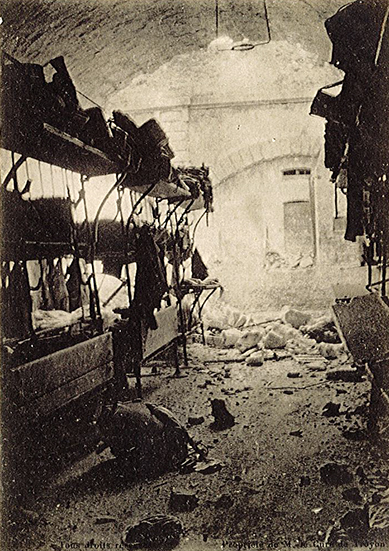 > Return to results
Practical information
Address
Troyon
Au sud de Verdun, D 964

Weekly opening hours
Visites libres toute l'année
Read more
Read more
Comité départemental du tourisme de la Meuse
33, rue des Grangettes 55012 Bar-le-Duc Cedex
Tél. : 03 29 45 78 40