Mourmelon-le-Grand National Cemetery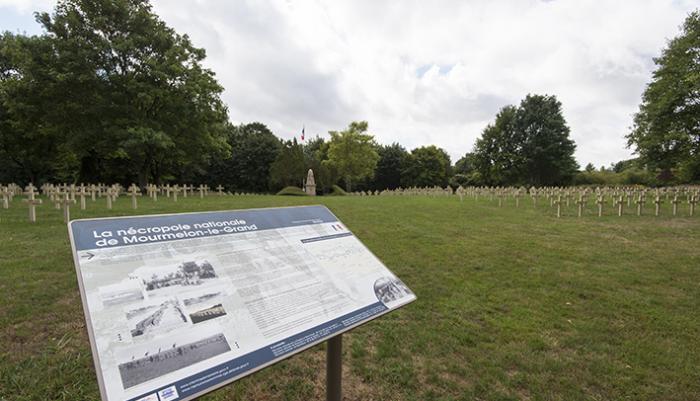 La nécropole nationale de Mourmelon-le-Grand. © ECPAD
Pour accéder au panneau d'information de la nécropole, cliquer ici
The Mourmelon-le-Grand National Cemetery is primarily home to soldiers who died for France in the Second Battle of Champagne in September 1915 and the Battle of Chesne (July-October 1918). Nearly 3,000 bodies are buried here, 41 of which are in the ossuary. Founded in 1915, this cemetery was rebuilt from 1919 to 1923 to accommodate the bodies exhumed from temporary military cemeteries in Saint-Hilaire-le-Grand, Prosnes and Mourmelon. At the centre of the cemetery, there is a monument honouring the memory of veterans of the renowned 40th Infantry Division who fought to the north of Saint-Hilaire-le-Grand from 25 September to 6 October 1915.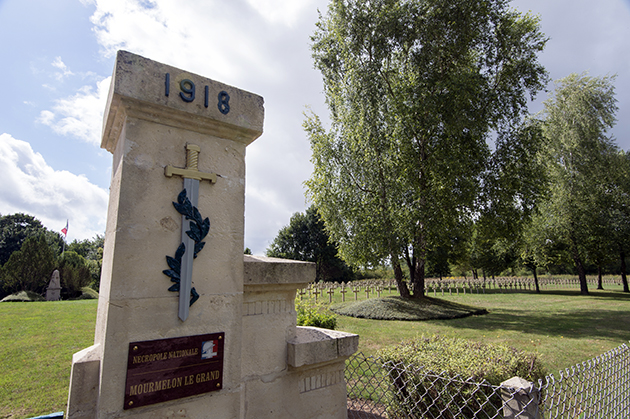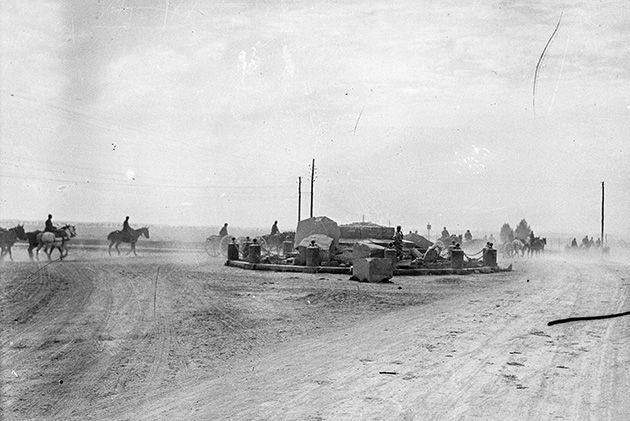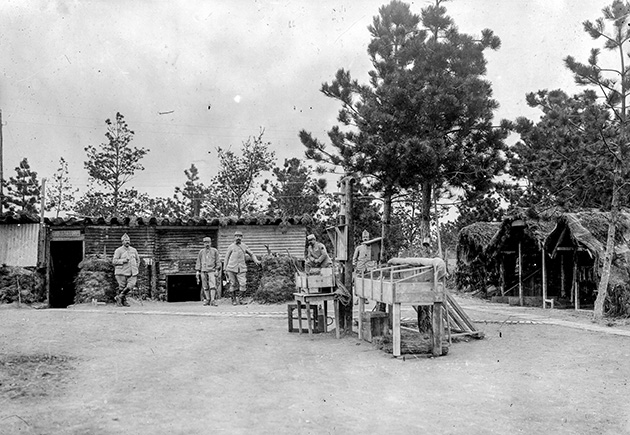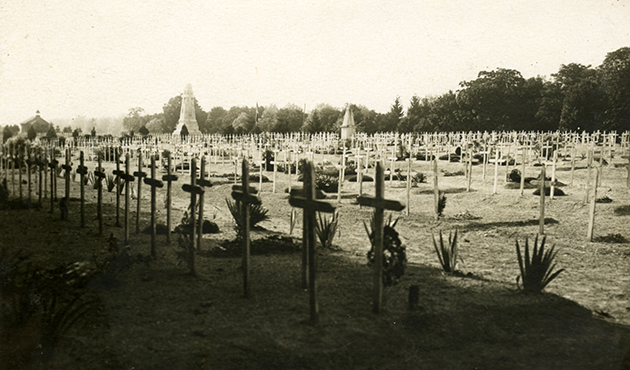 > Return to results
Practical information
Address
Mourmelon-le-grand
A 22 km au nord de Châlons-sur-Marne, sur la D 19, au sud du village, dans le camp militaire

Eléments remarquables
Monument aux morts 1914-18 Monument aux morts de Champagne 1914-18.
Read more
Read more
CRDP de Champagne-Ardennes
Centre régional de documentation pédagogique
17, boulevard de la Paix
51063 Reims
Tél : 03 26 49 58 58

Comité Départemental du Tourisme de la Marne
13 bis, rue Carnot
51006 Châlons-en-Champagne
Tél : 03 26 68 37 52