Museum of the Liberation of Paris
General Leclerc Museum - Jean Moulin Museum
>> Officially opened on 25 August 2019, to mark the 75th anniversary of the Liberation of Paris. Press pack
- Resource: article by Sylvie Zaidman, museum director and senior heritage curator:
---
View the museum's educational offering >>>
---
(Permanently closed to the public on 1 July 2018, before moving to the restored Ledoux
buildings and an adjacent building, in Place Denfert-Rochereau, 14th arrondissement of Paris.)
After being housed for 24 years above Paris-Montparnasse railway station, the museum re-opened in new surroundings on the 75th anniversary of the Liberation of Paris. Its new home was a heritage site. The new setting, more accessible and more visible, is steeped in the history of the period. Jean Moulin lived nearby.
During the Liberation of Paris, Colonel Rol-Tanguy, FFI commander for the Paris region, set up his command post in its basement, before General Leclerc crossed the square on entering Paris on 25 August 1944.
The website chantiermuseeliberation.paris.fr takes you behind the scenes of the future museum, to see its design, collections and the progress of the works.
---
- Extract from the press pack -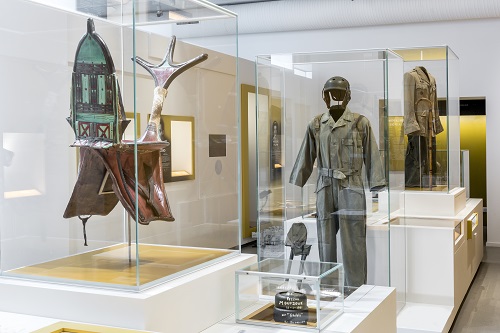 > Return to results
Practical information
Address
4 Av. du Colonel Henri Rol-Tanguy - Place Denfert-Rochereau - 75014
Paris

Read more