The Shoah Memorial

The Shoah Memorial. Source: Shoah Memorial
Located in the Marais quarter in Paris, today it has become the reference institution in Europe for the Shoah.
The Shoah Memorial was opened to the public on 27 January 2005 for the sixtieth anniversary of the liberation of the Auschwitz camp and the European Day in Memory of the Holocaust and for the Prevention of Crimes against Humanity.
Located in the historic Marais quarter of Paris, today it has become the reference institution in Europe for the Shoah.
Understanding the past to shed light on the future – that is this site's mission as a place of remembrance, a museum and a documentation centre.
Open to a wide, diverse public, it provides numerous spaces and activities: a permanent exhibition on the Shoah and the history of the Jews in France during World War II, a temporary exhibition space, an auditorium that schedules projections, conferences, debates, book presentations, etc., the Wall of Names engraved with the manes of the 76,000 Jewish men, women and children deported from France between 1942 and 1944; the Wall of the Righteous which bears the names of the 2,693 Righteous Among the Nations who protected or saved Jews in France during the Nazi occupation; the crypt, a place of contemplation where the ashes of victims of Auschwitz and the Warsaw ghetto are held; the Centre of Contemporary Jewish Documentation (one million documents archived, 90,000 photographs and 50,000 books) and its reading room, a multimedia space, pedagogical areas where workshops are held for children and activities for teacher classes, and a bookstore.
Intended for the widest public, the Shoah Memorial contributes to teaching about a crime that is unique in the history of humanity, but also takes part education and discussions on tolerance, freedom and democracy.

Shoah Memorial
17 rue Geoffroy l'Asnier 75004 Paris
Tel.: +33 (0)1 42 77 44 72 (switchboard and voice mail server)
Fax: +33 (0)1 53 01 17 44
E-Mail: contact@memorialdelashoah.org
Opening hours
The museum is open every day except Saturdays from 10 am to 6 pm and Thursdays to 10 pm.
Closed on Saturdays, certain national bank holidays and certain Jewish holidays.
The reading rooms and the multimedia education centre are open every day except Saturdays from 10 am to 5.30 pm and Thursdays to 7.30 pm.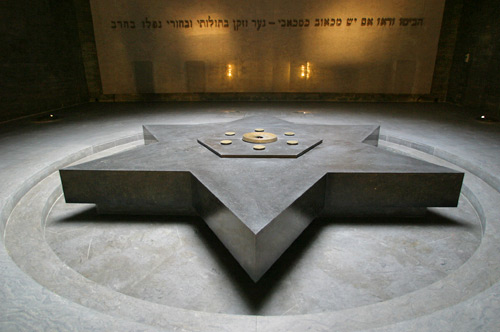 > Return to results
Practical information
Address
17 rue Geoffroy l'Asnier 75004
Paris
01 42 77 44 72
Prices
Temporary exhibition: Free admission Auditorium: Full price: €5 / Reduced price: €3 Children's workshops: €6
Weekly opening hours
Open daily, except Saturdays, from 10 am to 6 pm and Thursdays to 10 pm
Fermetures annuelles
Closed on Saturdays, certain national bank holidays and certain Jewish holidays
Read more
Related articles
Commemorative sites