Le Faubourg Pavé Verdun
Nécropole nationale du Faubourg-Pavé. © ECPAD
Located in Verdun, Faubourg-Pavé National Cemetery holds the remains of soldiers who died for France during the battles in Verdun between 1914 and 1918 and of soldiers that fought in the Second World War. Established during the First World War, the cemetery was developed from 1919 to 1926 and redesigned in 1965 to receive the bodies of other soldiers who had originally been buried in cemeteries at Belrupt, the Chevert barracks and Eix-Abaucourt, or were found on the battlefield. From the First World War, over 5,000 French soldiers, a Chinese worker, an Indochinese man, a Luxembourg man and a Romanian are buried here in individual graves or in the ossuaries. From the Second World War, over 600 French, seven British, one Belgian and one Polish soldier are buried here.
In the middle of the cemetery are the graves of the seven unknown soldiers who were kept in Verdun after the ceremony held in the underground citadel in 1920 to choose the Unknown Soldier. The eighth soldier, chosen by Auguste Thin, lies ever since under the arch of the Arc de Triomphe in Paris.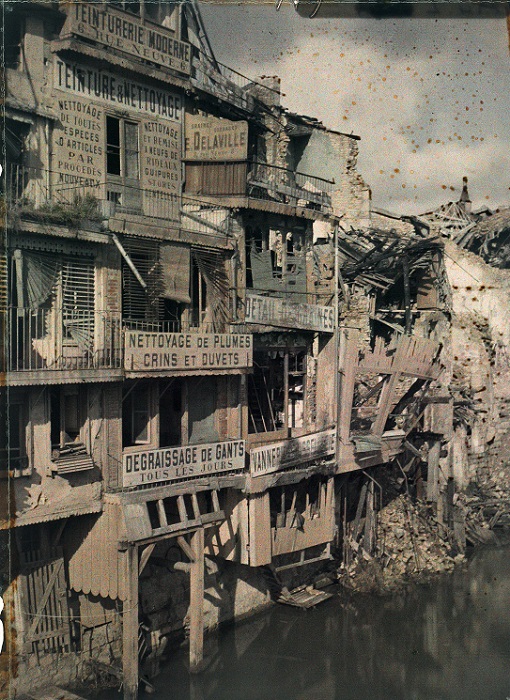 > Return to results
Summary
Accès :
Avenue du 30ème corps (à Verdun)
Eléments remarquables
Monument aux fusillés morts pour la France, 1914-18 et 1939-45.Carré et croix monumentale des Sept Inconnus de 1920 (Le 10 novembre 1920 : à Verdun, choix du soldat inconnu de 1914-18).
Read more
Read more
Comité départemental du tourisme de la Meuse
33, rue des Grangettes 55012 Bar-le-Duc Cedex
03 29 45 78 40 - www.tourisme-meuse.com